The Christmas Lights Road Trip Through Indiana That's Nothing Short Of Magical
Ready to take a magical journey through some of the best Christmas light displays in Indiana before celebrating another wonderful holiday season? We have so many great Christmas lights in Indiana that this list was hard to narrow down, but we think you'll see some pretty awesome light displays.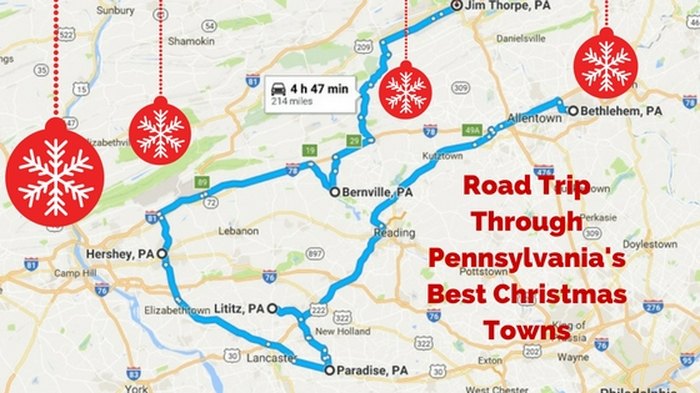 Where are your favorite Christmas light displays in Indiana? Tell us in the comments!
For more Christmas fun, check out these magical Christmas towns in Indiana.
OnlyInYourState may earn compensation through affiliate links in this article.
Best In Indiana
October 14, 2022
Are there any animal encounters in Indiana?
There are several zoos in Indiana just waiting for exploration. Over in South Bend, you'll find the Potawatomi Zoo. Here, you can see 400 animals among its 23 acres. The zoo is divided up by geographic regions. Just some of the unique animals here include giraffes and bison. The Indianapolis Zoo is 64 acres and includes both a garden and an aquarium. Among the more than 2,000 interesting animals include orangutans and elephants. And be sure to check out the zoo train, Skyline ride, and butterfly exhibit.
What is Indiana known for?
There are quite a few things that Indiana is known for. First off is basketball. With stars like Larry Bird and Oscar Robertson as well as many others, the Hoosier State has birthed a great deal of NBA players. Then of course is racecar driving. The state hosts the Indy 500 race at the Indianapolis Motor Speedway, known as the Racing Capital of the World. Corn production is also huge in the state, with it ranking fourth in production in the US. And since the 16th president of the United States was born here, Indiana is also known for its connection to Abraham Lincoln.
How much snowfall does Indiana get each year?
Being as though it's a Midwest state, there is snowfall in Indiana. The state gets about 22 inches of snowfall each year and is usually seen between November and March. And areas near to Lake Michigan get lake effect snow, sometimes up to 80 inches. The average high temperature in the winter is about 46 degrees. January is the coldest month of all.