Here Are The Top 9 Christmas Towns In Indiana. They're Magical.
Ho! Ho! Ho! Merry Christmas, Indiana! I know what you are thinking…. Christmas was the other day. Well, that's true. But, I don't know many people who run out and take their lights down the day after Christmas. Plus, there is still plenty of time to celebrate! Furthermore, most of these Christmas towns offer Christmas events and festivals until the end of the month.
What did you and your family do for Christmas this year? Do you have plans to go anywhere special? Christmas is a pretty big deal around the state of Indiana. After all, we are home to Santa Claus, Indiana! I've done some digging and here are some of the top Christmas towns in Indiana. They are all magical. I don't know about you, but I can't wait to check them out with my family!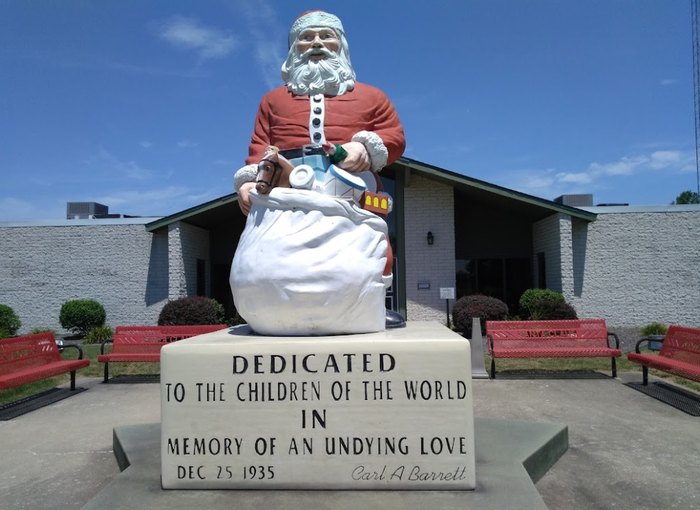 Do you plan on going to any of these Christmas towns in Indiana? Maybe you can think of a few more you would add to this list? I would love to know about them in the comments. Don't be shy; and thank you for reading! While you're in Indiana, be on the lookout for these silly and fun local holiday traditions.
OnlyInYourState may earn compensation through affiliate links in this article.
Welcome to Christmas In Indiana
October 27, 2022
What are the best Christmas light displays in Indiana?
Indiana has you covered when it comes to finding a vast array of wonderful, magical Christmas light displays all over the state. The city of Marion has the Christmas City Walkway of Lights, which is sure to bring a feeling of Christmas Cheer to everyone who visits. Elwood's downtown area becomes a wondrous Christmas land as every storefront is brightly lit and filled with amazing gifts for your family and friends. The little town of Oaklawn Acres chooses one person to turn on the display each year, bringing a fun sense of community to the festivities.
Are there any drive-through Christmas displays in Indiana?
You bet there are! Indiana's drive-through Christmas lights are some of the best around! The Lake Rudolph Campground and RV Resort hosts the Santa Claus Land of Lights, which happens to be the largest drive-through light display in the state of Indiana at 1.2 miles long. For something serene, yet beautiful, take the family car to Shipshewana's Lights of Joy. This Amish town puts on a feast for the eyes every year! Be sure not to miss out.
What are the best holiday festivals in Indiana?
For some old-fashioned Christmas cheer, get yourself to the Parlor City Christmas Festival in downtown Bluffton. The shops are all adorned with charming holiday decorations, live music is available, and you can ride in a horse-drawn carriage. Lots of Christmas treats are on hand while you peruse the locally-made crafts. Indianapolis holds the Festival of Trees where you can see a collection of exquisitely decorated trees in various styles. You may see an upside-down tree or even a Star Wars-themed tree!