Visit These 9 Creepy Ghost Towns In Indiana At Your Own Risk
If you're feeling adventurous or brave, you will be happy to know there are a lot of ghost towns in Indiana. Some of these towns are believed to be haunted, and others are just referred to as the extinct or forgotten towns of Indiana. For one reason or another, these are towns in Indiana people do not really live in anymore; and some people don't even know they exist! Check out a few of the best known Indiana ghost towns with us.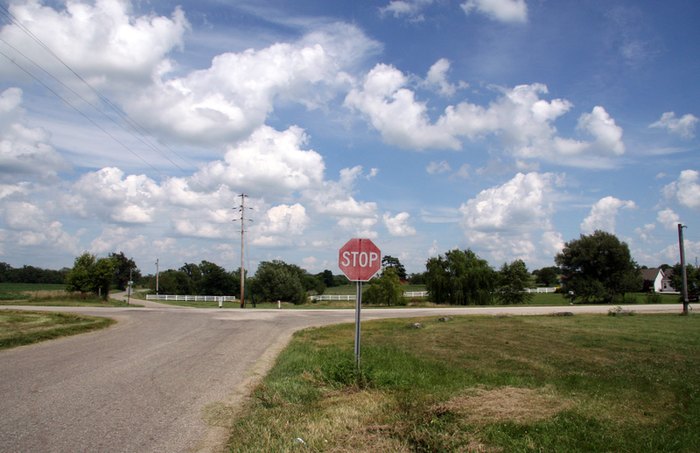 Ok so, these Indiana ghost towns don't all come equipped with creepy ghost stories or urban legends. However, it is still pretty creepy to explore abandoned buildings or the remains of buildings being reclaimed by nature. Nevertheless, I think a road trip to visit some of these abandoned towns in Indiana would be fascinating. Who knows? Maybe you will run into some paranormal activities if you head into the areas where these towns once stood!
OnlyInYourState may earn compensation through affiliate links in this article. As an Amazon Associate, we earn from qualifying purchases.
More to Explore
Indiana Ghost Towns
Where are some interesting abandoned places in Indiana?  
Indiana is one of those states that has plenty of interesting old, abandoned, or otherwise forgotten buildings and places all over; you've just got to know where to look to find them! For example, there are more than 10,000 abandoned buildings in the town of Gary alone; Gary gets a bad rap oftentimes, but for those who enjoy exploring and/or photographing urban decay, it's a wonderland of sorts. There's also Rose Island, the remains of what used to be a vibrant and alive amusement park; today, very little of what once was is still there, but what is there is fascinating to behold. Of course, there's also the spooky appeal of ghost towns, of which Indiana has several. Some of the more interesting (or infamous) ones include the towns of Corwin (both of them), Dunn, Hindostan Falls, Chatterton, and more. For more information about these towns and then some, check out this article.  
What are some truly creepy places in Indiana? 
Indiana has no shortage of hauntings and spooky places! There are plenty of places that are notorious for just how disconcerting they are. Some of our favorite haunted places in Indiana include wonders like what is now known as Central State Mansion; before it was what it is today, it was a nightmarish place called Central State Hospital. Central State was home to up to 3,000 patients at its peak, and unfortunately, those patients weren't all treated well. It's said that many, many ghosts still linger here – and we can see why. There's also the Hannah House, which was built in 1851 and guests often report some truly eerie occurrences here like hearing spectral voices and weeping. The Slippery Noodle Inn is another creepy, infamously haunted place in the Hoosier State. What better time to go and check these places out but now?  
Related Articles
Explore Indiana