From Apartment Buildings To Post Offices, Explore Abandoned Buildings Galore In Gary, Indiana
There's just something so fascinating about places that once were. There's something about wandering the halls of a dilapidated and decaying structure and imagining the days in which the place was once alive that has strange but beautiful magic to it. The Hoosier State is no stranger to interesting abandoned places, and there's one town that gets a lot of flak it doesn't necessarily deserve. Gary, Indiana, is a mostly abandoned little place that tops almost anywhere else when it comes to urban exploration. Although Gary is still inhabited, it's home to so many abandoned structures that it still has an eerie ghost town feel about it. With more than 13,000 abandoned buildings and structures, Gary is among the most abandoned places in Indiana – if not the world.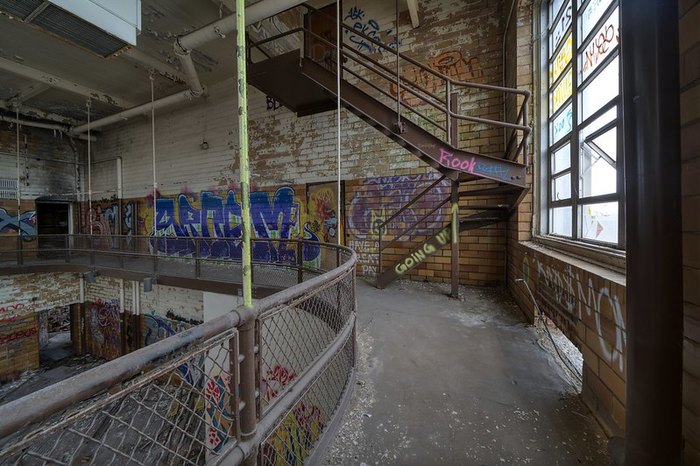 What are your favorite abandoned places in Indiana? Tell us about them and you might see them featured someday! And remember: at OnlyInYourState, we encourage exploration, but we don't recommend entering old, dilapidated buildings where an injury is very possible should something go wrong (and it easily could – remember that many of these buildings haven't been kept up in decades), nor do we endorse trespassing of any kind.
It's best to admire these places – and the other 13,000 places throughout Gary – from afar… like in this video c/o Art We There Yet on YouTube:
Interested in an Indiana ghost town road trip? Take a look at our itinerary for just such a thing.
OnlyInYourState may earn compensation through affiliate links in this article.
Abandoned Places In Indiana
January 31, 2023
Where are there abandoned places in Indiana?
If you were inspired by abandoned Gary, consider checking out these other beautiful abandoned places in IN. There's so much beauty and interest to be found in ghost towns in IN.
Bush Stadium – Indianapolis
Muscatatuck State Developmental Center – Butlerville
Hindostan Falls
Elkinsville
Butlerville High School – Butlerville
Old Reid Hospital – Richmond
Granville
Mudlavia Springs Hotel – Kramer
Corwin
Where are there haunted places in Indiana?
If you're feeling extra gutsy, check out these haunted places in Indiana while you're at it.
Highland Lawn Cemetery
Hannah House
Barbee Hotel - Warsaw
Stepp Cemetery
Hotel Mudlavia - Kramer
Old Blackford County Jail
Holiday Inn City Center - South Bend
Whispers Estate
The Canyon Inn - Spencer
Elizabethtown Cemetery
Central State Hospital
Story Inn – Nashville
Hotel Attica - Attica