Blink And You'll Miss These 5 Tiny But Mighty Restaurants Hiding In Illinois
The size of a restaurant certainly doesn't matter when it comes to great food. We've discovered some tiny but mighty eateries around the Prairie State that serve up some of the best food you can find. Here are five hole-in-the-wall restaurants in southern Illinois to add to your dining bucket list: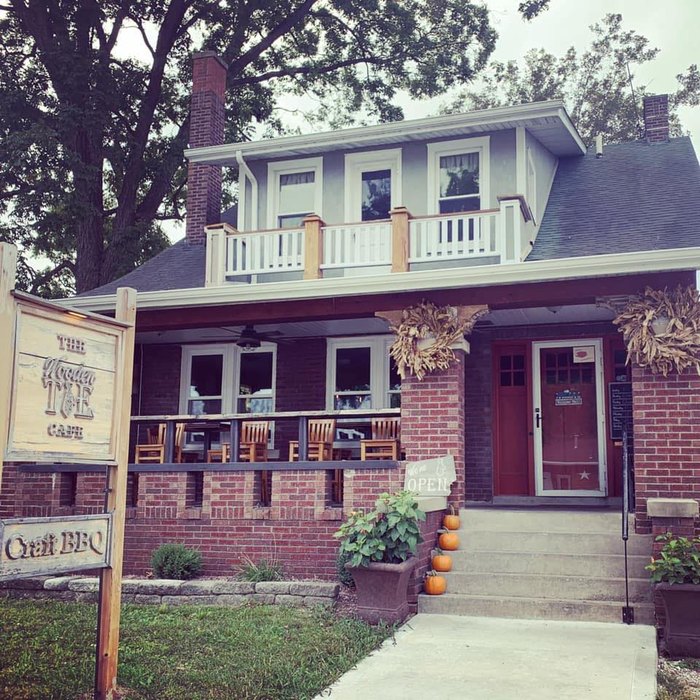 Have you been to any of these hole in the wall restaurants in southern Illinois? Are there any other hole-in-the-wall eateries you would add to this list? Share them in the comments!
OnlyInYourState may earn compensation through affiliate links in this article.
Hole In The Wall Restaurants In Southern Illinois
May 24, 2023
Where is the best restaurant in Illinois?
One highly regarded restaurant currently open in Illinois is Smyth, located in Chicago. Smyth, led by chefs John Shields and Karen Urie Shields, offers an intimate and immersive dining experience centered around a seasonally driven tasting menu. With a focus on locally sourced ingredients and beautiful attention to detail, Smyth delivers inventive and thoughtfully executed dishes that showcase the culinary expertise of the chefs. The restaurant's commitment to exceptional flavors, inventive presentations, and warm hospitality has earned it accolades and a reputation as one of the top dining destinations in Illinois.
What food is famous in Illinois?
Illinois has a diverse culinary scene influenced by its multicultural population and agricultural heritage. Here are some foods that are famous or commonly associated with Illinois:
Deep-Dish Pizza: Chicago-style deep-dish pizza is perhaps the most iconic food associated with Illinois. It features a thick, buttery crust, chunky tomato sauce, and generous layers of cheese and toppings.
Chicago-Style Hot Dog: The Chicago-style hot dog is a beloved local specialty. It typically includes an all-beef hot dog on a poppy seed bun, topped with yellow mustard, chopped onions, bright green relish, tomato slices, a pickle spear, sport peppers, and a dash of celery salt.
Italian Beef Sandwich: Another Chicago classic, the Italian beef sandwich, consists of thinly sliced, seasoned roast beef piled high on an Italian roll. It's often served with giardiniera (pickled vegetables) and dipped in flavorful meat juices.
Garrett Mix: Garrett Popcorn Shops, founded in Chicago, popularized "Garrett Mix," a combination of caramel and cheese popcorn. It's a sweet and savory treat that has become a favorite snack in the state.
Horseshoe Sandwich: Originating in Springfield, Illinois, the horseshoe sandwich is an open-faced sandwich served on a slice of toast. It typically includes a meat of choice (often hamburger patties or ham), topped with French fries, and smothered in a rich cheese sauce.