10 Out Of This World Summer Day Trips To Take In Illinois
There are many reasons to head outside this summer, and Illinois is home to 10 of them. Whether you're looking for a peaceful place to take a break or some of the best hikes in Illinois, this list is guaranteed to inspire your warm-weather bucket list.
It's also true that Illinoisans are experts at making the most of the warm months because we never know how long they are going to last. So keep scrolling for summer attractions in Illinois you don't want to miss!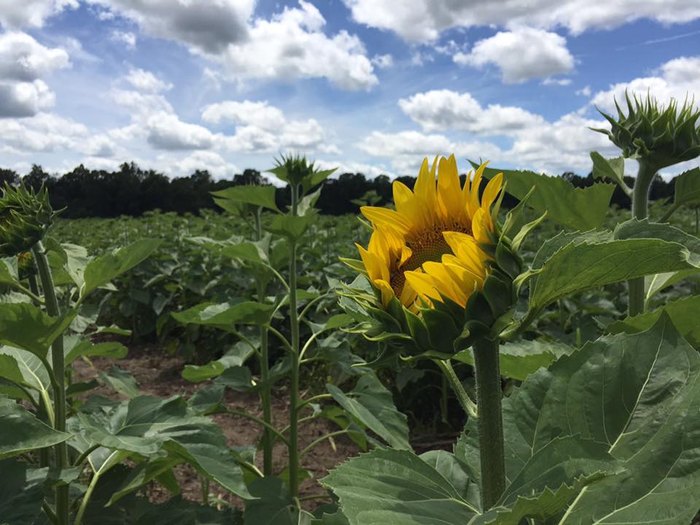 Love traveling during the summer? If so, be sure to check out 11 more wonderful Illinois road trips!
Where is your favorite place to go in the summer? Do you think we included some of the coolest destinations and best hikes in Illinois? Be sure to share your thoughts with us in the comments below — we would love to hear from you!
OnlyInYourState may earn compensation through affiliate links in this article.
best hikes in Illinois
April 22, 2022
What are the best kid-friendly hikes in Illinois?
Going on a hiking adventure with the little explorers in your life can be an unforgettable experience. Of course, if you're looking to go hiking with kids in Illinois, you'll likely want to scout out the shorter and easier trails. Fortunately, we've done a lot of this work for you! One of our top recommendations for kid-friendly hikes in Illinois is Starved Rock State Park. Because there are trails of varying lengths at this peaceful park, you can truly choose your own adventure. While you're there, be on the lookout for points of interest such as canyons and waterfalls. Next up on the list is Garden of the Gods, which has an easy trail around the main observation area that measures just 0.3 miles. If you're looking for some time on the water, head to Illinois Beach State Park. There are 6.5 miles of pristine shoreline for you to enjoy, so hike, walk, or stroll -- it's up to you! Matthiessen State Park is an overlooked park with gorgeous canyons and waterfalls, much like Starved Rock State Park. Some other kid-friendly hiking areas in Illinois include Lowden State Park, Hennepin Canal, Mississippi Palisades State Park, Castle Rock State Park, Lake Le-Aqua-Na, Tunnel Hill State Trail, and Ferne Clyffe State Park. Learn more about these beautiful yet easy hikes in Illinois.