The Incredible Salt Cave In Illinois That Completely Relaxes You
The Prairie State is not one to miss out on the latest trends. We've got cake pop shops, arcades for adults, and food trucks galore! And if you are looking for an Illinois salt cave, you better believe we have many.  This spa treatment has been rising in popularity in recent years and La Grange has its very own for all to enjoy! The Primal Oceans Salt Cave will ensure a relaxing experience for all who enter. Let's have a look.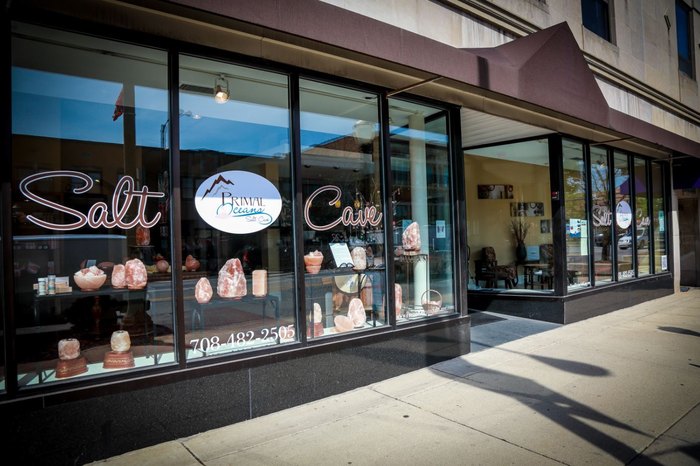 For a great place to relax in Illinois, head to the Primal Oceans Salt Cave located at Address: 8 S. La Grange Road in La Grange. And learn more by visiting its website.
Have you ever been to an Illinois salt cave? Tell us about it in the comments.
OnlyInYourState may earn compensation through affiliate links in this article.
Address: 8 South La Grange Road, La Grange, IL 60525, USA
Illinois Salt Cave
February 11, 2021
What is a salt cave?
A salt cave is either a natural or man-made cave made entirely of salt, usually pink Himalayan salt and sometimes dead sea salt. There are many known benefits people can experience by visiting a salt cave. Breathing in salt particles' negative ions from the air is said to benefit the upper respiratory system. Since salt is chockfull of minerals, you may see improvements in your skin. And it may help elevate your mood, but, most importantly, you will feel incredibly relaxed and will want to visit again and again!
What's another popular salt cave in Illinois?
Located in Glen Ellyn in the outskirts of Chicago is a spa called Tavoos, which offers Halotherapy (also known as salt therapy). The man-made salt room emulates a natural salt cave and has a halo generator that vaporizes salt crystals into the air. Children of all ages are welcome to come in for halotherapy as well. This spa offers other treatments such as facials and body treatments and has an infrared sauna. You can spend an entire day here and feel completely relaxed!
What are some other great places to relax in Illinois?
The Prairie State is filled with places to recharge and plenty of places for a relaxing overnight stay.  You can visit The Original Springs Hotel in Okawville where you can enjoy spa treatments and the hotel amenities. An overnight stay in a secluded cabin with a hot tub is another great option. In general, heading out to a natural destination for some fresh air is a surefire way to relax. You can try hiking one of many waterfall trails or visiting a nature preserve like Fullersburg Woods or Hickory Creek Preserve.