Here Are 11 Unique Day Trips In Illinois That Are An Absolute Must-Do
Day trips are the best. They're easy to plan, can be done at the spur of the moment, and are generally quite affordable, too! If you're looking for some fun day trips in the Land of Lincoln, you've come to the right place. We've searched high and low, all across the state, for the best day trips in Illinois. Skip the "day trips near me" search, and instead take a look at these amazing day trips in the state that are sure to inspire your future travels and stoke your wanderlust.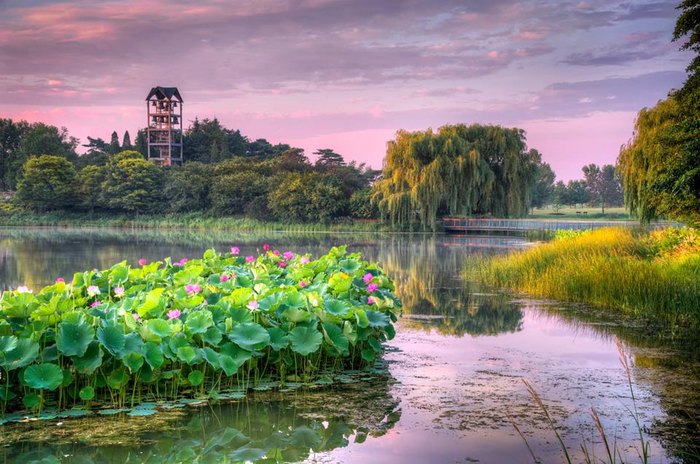 Well – what do you think? How many of these unique day trip destinations in Illinois have you been to before? Which are you looking most forward to visiting? Share your thoughts with us in the comments. Are you still wondering, "What are some of the best day trips near me in Illinois?" We thought you might be; here are a dozen more tremendous day trips in Illinois that will give you a year full of fun and memories!
OnlyInYourState may earn compensation through affiliate links in this article.
More to Explore
Best Day Trips Near Me In Illinois
Are there any more unique day trips I can take in Illinois? 
We absolutely love Illinois Beach State Park -- we mentioned it above, but this park really does deserve more than a few sentences. Besides the magnificent beach, this 4,000-acre state park features trails, camping, and over 650 different species of wildlife. It's easily one of the most naturally beautiful places in Illinois, and you'll definitely want to stay as long as possible.
For a fun day trip, take Route 66 past some of these unique roadside attractions, including the World's Largest Catsup Bottle, the Gemini Giant, Lincoln's Watermelon Monument, Henry's Rabbit Ranch, and the World's Largest Covered Wagon. All of these Illinois roadside attractions make for fun and unique day trips in and of themselves, too!
What are some must-visit attractions in Illinois?
There is no shortage of attractions in the Land of Lincoln; the real question is, where to start.
In terms of the list above, the Chicago Botanic Garden, Starved Rock State Park, and Metropolis are total must-visits in the Land of Lincoln; these are attractions that are well-known across the country, in fact!
Other must-visit attractions in Illinois include Willis Tower Skydeck, Millennium Park & Cloud Gate, the Magnificent Mile in Chicago, the Abraham Lincoln Presidential Library and Museum, Navy Pier, Lincoln Park, Anderson Japanese Gardens, and the Art Institute of Chicago.
What are a few budget-friendly day trips in Illinois?
Exploring the Land of Lincoln can be done on a dime (or, penny? Since, you know, we're talking about the Land of Lincoln...). There are a lot of really cool and fun day trips in Illinois that are extremely budget-friendly, and we have 11 ideas in this article.
Affordable day trips on that list include Villa Kathrine, Linmar Gardens, Aikman Wildlife Adventure, Marcoot Jersey Creamery, and Nathan Manilow Sculpture Park.
Of course, walking Chicago's Magnificent Mile is a really fun thing to do, and the surrounding area boasts tons of attractions that are incredibly budget-friendly, including self-guided walking tours and tons of programs at Navy Pier. Visit  Navy Pier's website to view a calendar of upcoming free events!
Related Articles
Explore Illinois