Pass Through Tunnels And Over Sky-High Bridges On The Route Of The Hiawatha In Idaho
Did you know that one of the country's most scenic cycling trails is located right here in Idaho? It's true! The Route of the Hiawatha is a world-class trail that 15 miles of pure, scenic North Idaho beauty. Along the way, cyclists are treated to breathtaking panoramic views as they cross sky-high bridges and pass through pitch-black tunnels. It's an adventure of a lifetime, that's for sure, and it's one that every Idahoan should experience for themselves.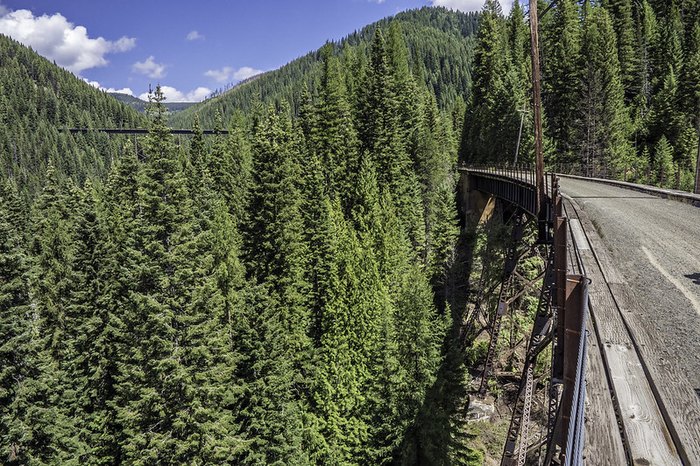 Did you know about the Route of the Hiawatha? Have you biked on this amazingly scenic trail? Share your experience with us in the comments below!