13 Unforgettable Road Trips To Take In Idaho Before You Die
If you're anything like us, you've likely searched "day trips near me in Idaho." With Idaho's diverse landscape and seemingly endless miles of back-country roads, it's no surprise to learn that just about any road trip you take in our gorgeous panhandled state is going to make for an incredible trip (and require a somewhat lengthy trek). These wild and unique excursions throughout the Gem State will lead you to some of the most unforgettable and historic places in our slice of paradise. Of course, because of the amount of drive time, it might be wise to break each of them up with an overnight stay or two so that you can fully drink in the stunning beauty around you, and take advantage of all of the hidden gems you're sure to discover.
To view the interactive Google Map of each mapped trip in a separate tab or window, simply click on the title or use the link beneath each map photo.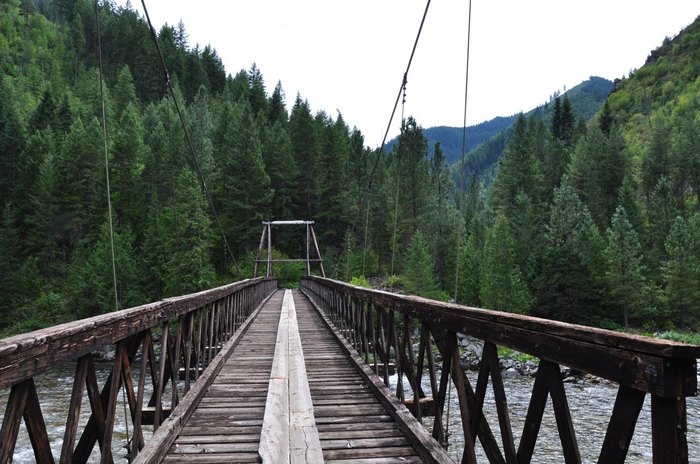 We hope we've provided at least a few ideas for the next time you're wondering, "what are some scenic day trips near me in Idaho?" If you've ever taken any of these trips or have your own to share, please do! And don't forget to tag those photos as well!
Address: International Selkirk Loop, 6373 Bonner St, Bonners Ferry, ID 83805, USA
Address: Mary M. McCroskey State Park, Farmington, ID 99128, USA
Address: Magruder Corridor Road, Magruder Corridor Rd, United States
day trips near me in Idaho
September 02, 2021
What is the most scenic drive in Idaho?
If you're someone who appreciates a good road trip, we have just the destination in mind. So load up the car, pack plenty of snacks, and prepare to embark on one of the region's most stunning drives. The International Selkirk Loop belongs on every adventurer's bucket list. Marked by breathtaking natural landscapes and a diversity of scenery, this drive is one that you'll want to revisit time and time again. It will take about seven days to complete; however, every mile is loaded with scenery. And the coolest part of all is that this route travels into Canada (hence the "International" distinction in the name). Traveling through small towns and beautiful stretches of rural regions, this drive has a little something for everyone. Learn more about the International Selkirk Loop and why it's considered to be one of the most scenic drives in America.
What are some fun things to do in Idaho?
If you're scouting out some unique adventures in Idaho, it's best to figure out where the locals go. Fortunately, we've done most of this work for you, so you can experience Idaho as a true local. Some of these fun things to do in Idaho include Sportsman Park, a trip to the underwater town of Roosevelt, Winchester Lake State Park, Owyhee Canyonlands, the town of Weiser, Lilly Lake, Salmon River Lodge Resort, Black Magic Canyon, Box Canyon Springs, Trail Creek Cabin, and Independence Point. This last destination is particularly interesting, as it's a miniature replica of the Statue of Liberty! Learn more about how you can experience Idaho as the locals do.
What should I put on my Idaho bucket list?
Whether you're a resident or a visitor of the Gem State, you'll find there are several attractions and adventures that are bucket-list-worthy. Some of these things include Coeur d'Alene's Old Mission State Park, enjoying pie from Trudy's Kitchen in Idaho City, the Silver Mountain Resort gondola in Kellogg, McCall Winter Carnival, Shoshone Falls, Hiawatha, a float trip down the Boise River, a tour of the Idaho State Capital Building in Boise, the sand dunes at Bruneau Dunes State Park, and Shoshone Ice Caves. Learn more about which destinations you should add to your Idaho bucket list.
Address: International Selkirk Loop, 6373 Bonner St, Bonners Ferry, ID 83805, USA
Address: Mary M. McCroskey State Park, Farmington, ID 99128, USA
Address: Magruder Corridor Road, Magruder Corridor Rd, United States