Spend The Night At Idaho's Most Haunted Campground For A Truly Terrifying Experience
Close to modern conveniences and well-maintained, Farragut State Park is one of Northern Idaho's best and most diverse recreation and vacation areas. But, tucked away in the heavily forested northern corner of Lake Pend Oreille, this park is also more than a little spooky come nightfall, and it's all because of the location's unique history.
Why? Because between 1942 and 1946, along with over 293,000 young sailors who were trained and housed here, Farragut was also a fortress-like German POW site.
Nobody is quite certain who (or what) is haunting the park and its campsites. The restless souls of former sailors? Vindictive prisoners? Something else? The only thing for certain is that Farragut's unique history is clearly a factor… and that nightfall is no time to go exploring the woods. But most people who stay at Farragut overnight and head to Silverwood in the morning have no idea that they're sleeping in an active paranormal camp site… until something strange occurs. Check out the stories.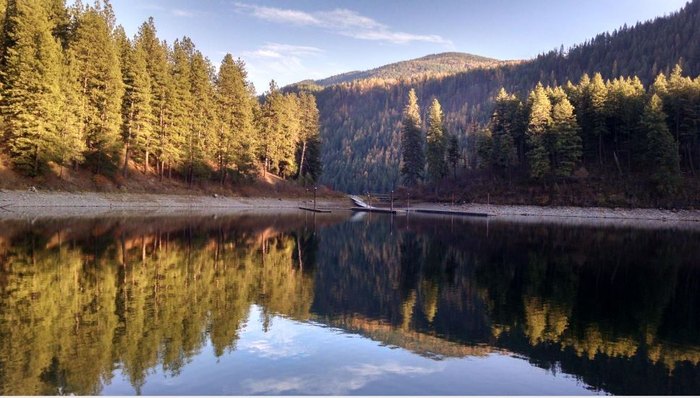 There are plenty of places to camp in the area, but this might be the absolute scariest place to pitch a tent in Idaho. What do YOU think is the truth behind these eerie events?
If you like spooky legends in Idaho, make this haunted road trip one of your summer must-dos.