The Unrivaled Canyon Hike In Idaho Everyone Should Take At Least Once
Cutting through the earth in a jagged spectacle on the border of Idaho and Oregon, Hells Canyon, the deepest gorge in North America creates a stunning spectacle of granite outcroppings, drop-offs, and a steep plunge over 7,900 feet to the base of the canyon. The swollen Snake River surges through the canyon in alternating rapids and smooth, glasslike stretches, creating a striking contrast against the stark, snow-covered Seven Devils Mountains. But while Hells Canyon is known for its jet boat tours, history, and unique whitewater system, few people realize the unrivaled hiking opportunities available, let alone that they are accessible nearly year-round.
Fittingly enough, there's no snow deep within in Hells Canyon, where the elevation is a little more than 1,100 feet. In fact, it's one of the only places in Idaho to go backpacking in winter, provided the roads to get there are accessible. But it's an easy, beautiful, and overlooked adventure housed in some of Idaho's wildest and most rugged terrain: the 213,906-acre Hells Canyon Wilderness that spans both Idaho and Oregon. Bonus: it's only about four hours from Boise, so what's not to love?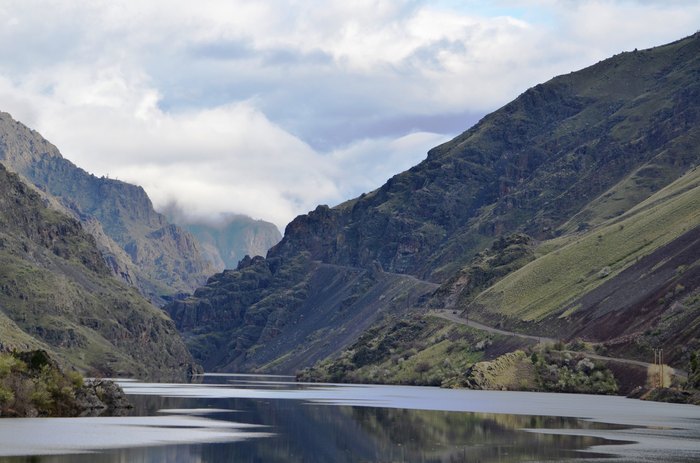 For another beautiful place to explore (with quite a different view), check out Idaho's Most Beautiful Underrated River.
OnlyInYourState may earn compensation through affiliate links in this article.