Most People Have No Idea This Unique Tunnel In Hawaii Exists
Approximately 450 feet underground, below the streets of Oahu, sits a true feat of engineering: a massive, little-known tunnel, a rail car and subway named the Howling Owl and 20 massive fuel tanks the tunnel system was built to store. This is the Red Hill Underground Fuel Storage Facility, a top secret military facility built during the early 1940s for wartime use. Did you know about these Hawaii underground tunnels? Let's take a look…
Editor's note: Please not that this tunnel is not open to the public.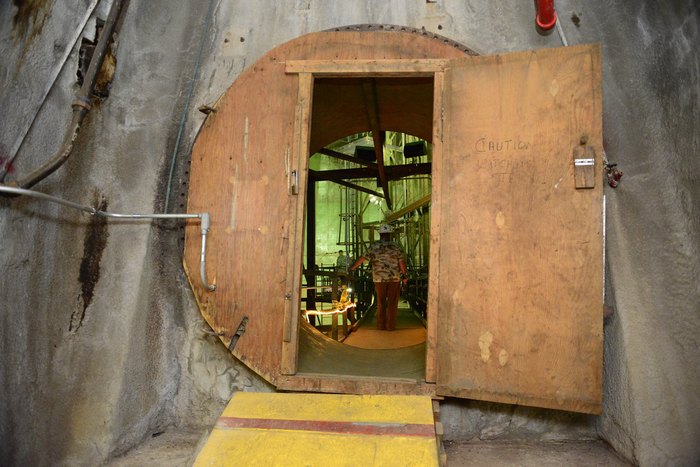 For a more comprehensive lesson about the tunnels history and construction, be sure to watch this video uploaded by the U.S. Fleet Forces Command in 2011, less than 20 years after the site was declassified.
Did you know about this impressive fuel storage facility hiding underneath the island? Learn about another little-known little know feat of engineering and wartime relic, the Waikiki Natatorium, here.
Address: O'ahu, Hawaii, USA
Hawaii Underground Tunnels
August 07, 2022
What are some other secret places in Hawaii?
Unlike the Hawaii underground tunnels, there is a secret beach along the Kaua'i's Coast that folks can – and should! – visit and explore! There's a secret beach in Hawaii right along Kaua'i's coast that you have to visit if you love seashells. This stunning beach is hidden from view, and you need to hike a little bit to get there, but it is worth it if stunning sunsets and beautiful, sandy beaches are your thing. Secret Beach on Kaua'i's coastline is a gorgeous spot that's on the quieter side, and easy to explore. There are so many wonderful things to do here, including hunt for seashells. Put this spot on your list the next time you want to hunt for seashells away from the crowds!
What are some remote and untouched places in Hawaii?
The Na Pali Coast, a pristine piece of rugged Kauai coastline, is said to be one of the most unspoiled natural beauties in all of Hawaii: thousand foot cliffs are eroded to create vaulted valleys and hidden beaches. The erosion is the culprit behind one of the coastline's other main features. You see, the only way to gain access is by a long, arduous hike, by boat, or via helicopter tour. And that's not for lack of trying – roads were once attempted, but as one of the most rapidly changing shorelines in the world, it was a futile attempt. This is a place that most certainly belongs on your Hawaii bucket list!
Address: O'ahu, Hawaii, USA