15 Terrifying Things In Hawaii That Can (And Just Might) Kill You
If you're asking yourself, "Is Hawaii dangerous for tourists," the answer is no, if you're aware of the most dangerous things in Hawaii and take precautions during your visit. Hawaii is absolutely paradise, and there are some risks we all face living here or visiting – some of which are more deadly than others. From centipedes and sun poisoning to hungry sharks and hot lava, here are 15 scary things that could – and just might – kill you in Hawaii.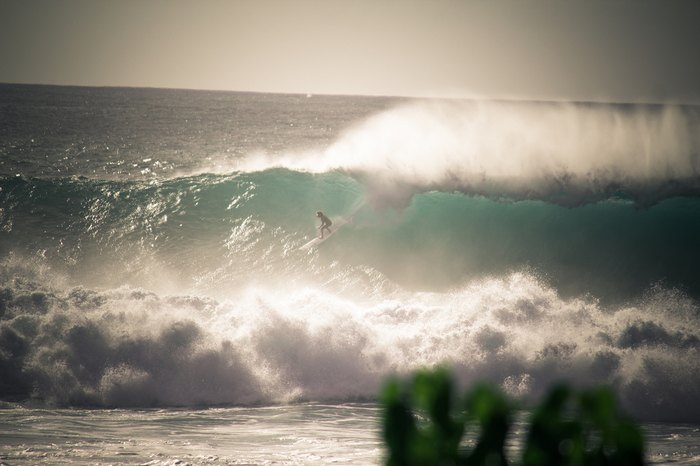 Do you agree that these are the most dangerous things in Hawaii? Many of these things won't actually kill you, and others can be avoided easily, so if you heed warnings, I'm sure you'll be just fine. What are some other risks we face in Hawaii?
OnlyInYourState may earn compensation through affiliate links in this article.
More to Explore
Most Dangerous Things In Hawaii
Is Hawaii dangerous for tourists?
We can all probably agree that everywhere we go has risks. However, if you're asking yourself, "Is Hawaii dangerous for tourists," rest assured the risks are no greater than anywhere else you travel as long as you educate yourself ahead of time. There are some Hawaii beaches, for example, that are simply too dangerous for swimming. That doesn't mean you can't visit these gorgeous beaches, but take extreme caution if you decide to wade in the water. Hanakapiai Beach, Sandy Beach, and Makena Beach are among those dangerous Hawaii beaches. You'll also want to take care when you visit some of the more dangerous towns in Hawaii, too. Fern Forest, a small city of just over 1,000 residents, tops the list as the most dangerous. Other Hawaiian towns that make the list, include Eden Roc, Naalehu, and Pahoa. Don't let that deter you from visiting Hawaii, though. You'll also find some of the most enchanting Hawaiian towns, too.
What are some of the most dangerous things in Hawaii?
Hawaii is absolutely dripping in natural beauty, and it's a dream destination for many. However, before you board a flight for your journey to this gorgeous state, know some of the places to avoid in Hawaii. No one will deny that Kipu Falls is absolutely breathtaking. Still, the gorgeous cascade that has seen at least five deaths in recent years, and it just isn't worth the risk. If you do take that risk, be aware that you could be charged and prosecuted and have to pay a hefty fine. Hanauma Bay in East Oahu looks like it's stepped off of a postcard, but it's infamous for drownings. While it does have lifeguards, swimming in the bay is not recommended if you're an inexperienced swimmer. Queen's Bath, too, is absolutely gorgeous, but has a long history of drownings and accidents. Your best bet is to steer clear.
Related Articles