The Oldest Town In Hawaii That Everyone Should Visit At Least Once
Let's start out by saying that it's pretty difficult to determine the oldest town in Hawaii for a variety of reasons. Unlike other American states, Hawaii's earliest settlements do not qualify as cities, as they are often features of urban societies with much larger populations than the communities in pre-European contact Hawaii, according to the Hawaii Department of Land and Natural Resources. But after some research on the subject, it looks like the oldest Hawaii settlement is Hawaii Island's Hilo. Here are some interesting facts if you are planning on visiting Hilo in Hawaii,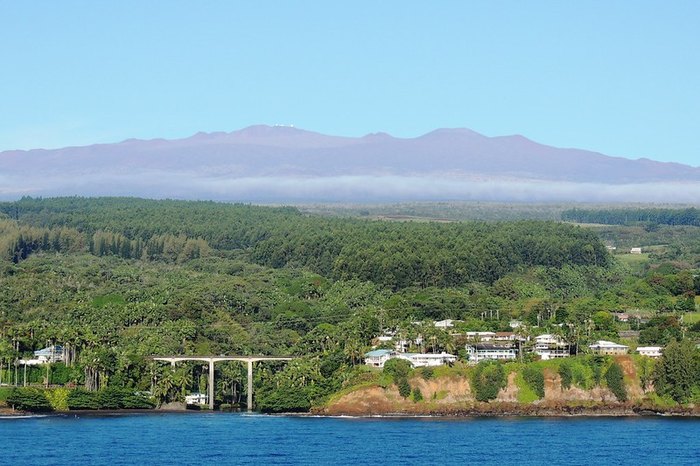 Ready for another trip to the past? If you're interested in some of the best small towns to visit in Hawaii, be sure to check out these 12 historic towns.
OnlyInYourState may earn compensation through affiliate links in this article.
Address: Hilo, HI 96720, USA
Visiting Hilo In Hawaii
April 05, 2021
What are the best small towns to visit in Hawaii?
It's always a treat to visit small towns around Hawaii with their quaint main streets and tranquil natural surroundings. The town of Haleiwa is a surfer's paradise along the north shore of Oahu with pristine beaches as well as numerous galleries, restaurants, and shops lining the streets. The artsy vibe is part of what makes this paradise of a town a fantastic place to spend some time. Take a step back in time with a visit to Lahaina in Maui where you can view old-world architecture from the plantation days and learn about the whaling industry that was once so prevalent here. The historic downtown is a designated National Historic Landmark and is filled with shops, restaurants, and other sites that are quite a draw for tourism. There are many other small towns you may wish to visit throughout the state, so we advise you to read about 7 Of The Most Charming Small Towns In Hawaii.
What are some things to do in Hilo, Hawaii?
Hilo is filled with plenty of opportunities for both adventure and relaxation. Liliuokalani Park and Gardens is an idyllic place to take a stroll past fish ponds, over picturesque footbridges, and through Japanese gardens. From these gardens, you can cross over a footbridge to the tiny island of Mokuola, which is also referred to as "Coconut Island." This is a lovely place to enjoy a picnic, go for a swim, or just relax.  For more of an adventure, plan a hike to both Rainbow Falls and Pe'epe'e Falls.
What are the best restaurants to go to in Hilo, Hawaii?
For dinner, head to The Seaside Restaurant and Aqua Farm which is Hawaii's first seafood restaurant, established in the 1920s. This unique establishment sits along the shores of a 30-acre fishpond where your meal comes from, as long as you order fish. Inside an old bank building in downtown Hilo is Jackie Rey's Ohana Grill, a seafood restaurant with gorgeous vaulted ceilings and remnants of the former bank's vaults. The elegant ambiance only enhances your experience as you dine on fish, steak, and pasta entrees.