The Story Behind This Haunted Road In Hawaii Is Truly Creepy
As a state full of fascinating history — including wars, royalty, and mythology — there are countless ghosts who have taken up residence among the 1.4 million residents that call the Hawaiian Islands home. These ghosts reside across the eight main islands, though nowhere is there a higher concentration of varied ghost stories than along Oahu's beautiful — and haunted — Pali Highway. From ancient Hawaiian legends to major battle sites, the highway meanders through the Ko'olau mountains between Honolulu and the Windward coast and is one of the most haunted roads in Hawaii.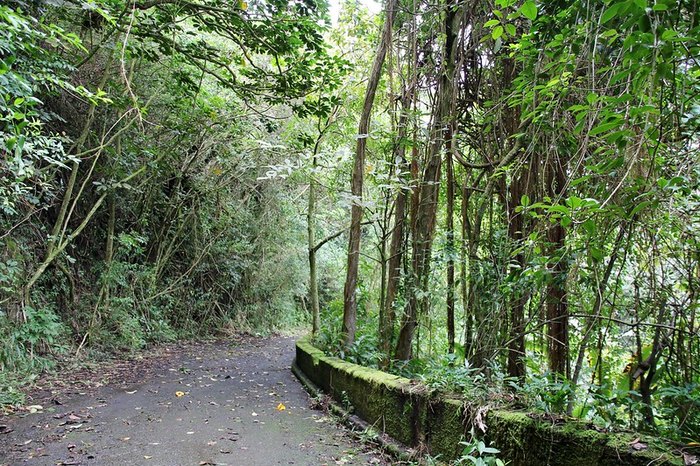 What do you think about the Pali Highway Ghosts? Do you believe this is the most haunted highway in Hawaii? We'd love to hear your thoughts in the comments!
If you are searching for even more haunted places in Hawaii to visit, check out these little-known haunted places in Hawaii. You may be surprised to learn some of the ghost stories that surround these destinations.
OnlyInYourState may earn compensation through affiliate links in this article.
Address: Pali Highway, Pali Hwy, Honolulu, HI, USA
Pali Highway Ghost
September 03, 2022
What are some other haunted places in Hawaii to visit?
The Hawaiian Islands have quite a remarkable history that is filled with culture, warriors, and more. Along with this history are places that will send chills down your spine. In fact, there are dozens of destinations around the Hawaiian Islands that are believed to be haunted by various spirits. One of the most haunted places is the Iao Theatre. Located in Wailuku, this theater has been a hot spot for paranormal activity for years. There is even audio and video footage of lights flickering, unexplained voices, and more. Fortunately, it is believed the main spirit is a female known as Emma who is quite friendly.
Are there any haunted hiking trails in Hawaii?
Yes! The King's Trail is believed to be the most haunted hike in Hawaii. This is an old coastal lava rock road that circles the Big Island. It was once the road that connected many of the island's villages and was the main route for travel decades ago. Today, it has become a popular hiking trail that is believed to be haunted by ghosts of ancient Hawaiian warriors who once used the trail. If you are brave enough to explore this haunted trail in Idaho, listen for drumming, chanting, and even battle cries. You may even see what looks like a procession of flickering torches.