This Restaurant In Hawaii Doesn't Look Like Much – But The Food Is Amazing
We all know you should never judge a book by its cover – and the same rule applies when it comes to judging a restaurant's food by simply looking at the building's appearance. While you will certainly find upscale eateries across the Hawaiian Islands, sometimes it's the unassuming eateries that you truly can't miss. From food trucks and run-down buildings to strip mall restaurants and bowling alley eateries, some of Hawaii's best eateries are found in less than ideal settings. This is easily the case with Giovanni's Shrimp Truck, a local favorite.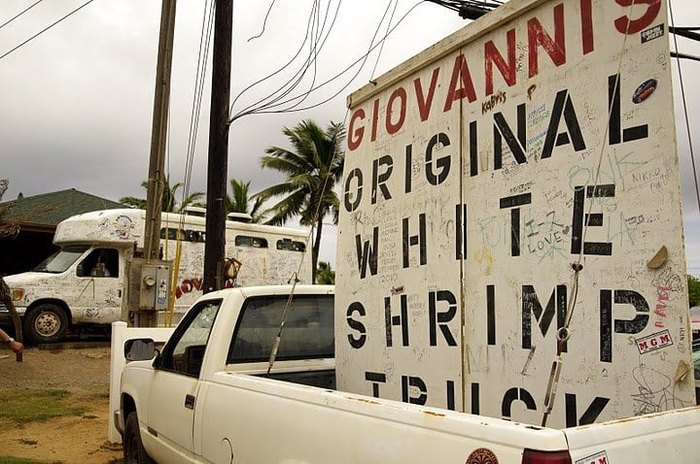 Giovanni's Shrimp Truck has two north shore locations: 66-472 Kamehameha Highway in Haleiwa and 56-505 Kamehameha Highway in Kahuku. The iconic eatery is open from 10:30 a.m. to 5 p.m. daily.
Love food trucks? Check out these 15 trucks in Hawaii that serve the most mouthwatering food!