The Massive Family Campground In Hawaii That's The Size Of A Small Town
From campsites nestled among the mountains to those skirting the edge of the beach, Hawaii is home to some of the best campsites in the Pacific. Is a Hawaiian summer complete without at least a weekend of camping on the beach? We think not, and we know just the place. While the islands are home to countless inland campgrounds — usually at our incredible state parks — perhaps even better is pitching your tent in the sand, listening to the waves crash against the shore while you fall asleep, and jumping into the ocean just seconds after you wake up.
You will undoubtedly find beach campgrounds across the Hawaiian Islands, but this massive family campground on Oahu is one of our absolute favorites. With more than 230 campsites and cabins that can accommodate families of all sizes across two separate campgrounds just steps apart, this campground is larger than more than half a dozen of Hawaii's smallest towns. Let's take a look, shall we?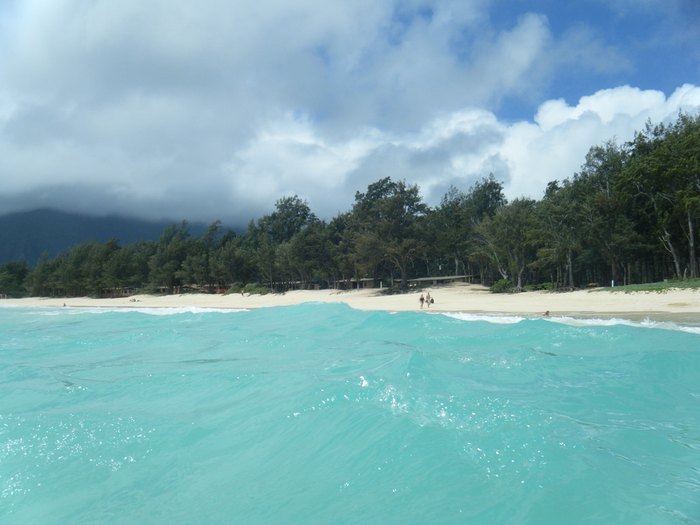 While Bellows Air Force Station isn't open to the general public, a stay at Bellows Field Beach Park is just as fabulous… and really, the beach is the same! For more information, or to book your camping trip, visit the Bellows Air Force Station website or the City & County of Honolulu Camping Permits site. Just don't forget to book your campsite early — these two campgrounds are easily the most popular on Oahu.
Have you ever spent the weekend camping at Bellows Beach? Share your experiences and opinions with us in the comments below, and then check out our other favorite camping destination on Oahu's windward coast: Malaekahana Beach Campground.
OnlyInYourState may earn compensation through affiliate links in this article.