These 13 Aerial Views Of Hawaii Will Leave You Mesmerized
There's no use arguing with us: we 100 percent believe that the Hawaiian Islands are home to more unspoiled natural beauty than anywhere else in the world. And while witnessing Hawaii from the ground is gorgeous enough, the views from the sky will make you speechless. Why do you think helicopter tours of the Hawaiian Islands are so popular? Here are 13 aerial views of Hawaii that prove our island home is truly is paradise.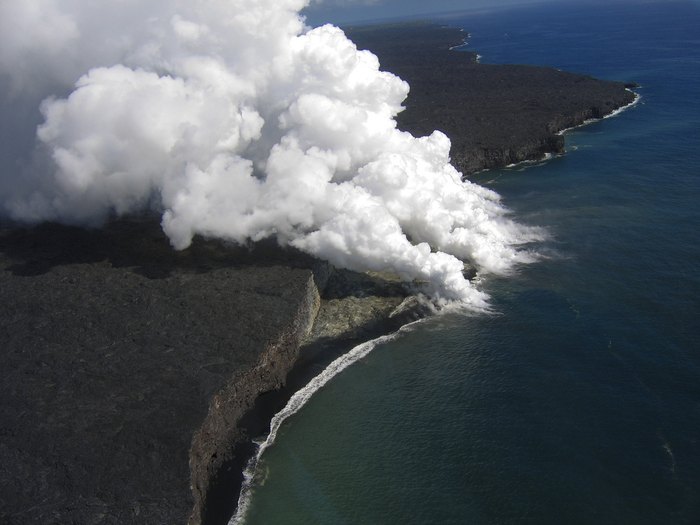 Which of these aerial views of Hawaii is your favorite? Do you have any cool aerial photographs of the Aloha State — taken from an airplane, helicopter, or even while skydiving? Share them in the comments below and in our Facebook group, Hawaii Nature Lovers. And for another incredible aerial experience, check out this drone footage taken high above the island of Oahu.
Hawaii From Above
July 27, 2020
What are Hawaii's most easily recognized landmarks from above? 
The Hawaiian Islands are home to countless natural landmarks that are easy to identify from the air, but Oahu's Diamond Head Crater, Kauai's Na Pali Coast, and Maui's Haleakala Crater are three of the most famous. If you've never experienced the beauty of these destinations, add them to your Hawaii bucket list immediately.
How can you experience Hawaii from above? 
While we love looking at aerial photographs of Hawaii, there's nothing better than experiencing the beauty of the Aloha State from above for ourselves. Of course, you'll see the islands from this perspective when flying to or between the islands, but there's little better than a helicopter tour. One of our all-time favorites is the journey that leads you to Manawaiopuna Falls, more commonly known as Jurassic Falls — after its famous appearance in Steven Spielberg's 1993 classic, Jurassic Park. For a simple adventure, why not go parasailing off the coast of Waikiki?
What is the tallest place in Hawaii?
The highest point in the entire Aloha State is Mauna Kea, which measures in at 13,796 feet above sea level. When measured from its oceanic base deep in the vast Pacific, however, the mountain measures in at more than 33,000 feet tall — higher than Mount Everest! The summit area of Mauna Kea is unlike anything you'll find elsewhere across the Hawaiian Islands, and you'll want to visit for yourself.