6 Memorable Train Rides In Georgia That Offer A Fun-Filled Adventure
There is nothing quite like a historically fascinating, yet insanely entertaining train ride through one of your favorite states. Many people don't realize that riding a train is just as much fun as it once was back in the day. There are plenty of places for train rides in Georgia, where you can bring the whole family and experience a one-of-a-kind blast from the past that will surely become an instant, classic memory for all. Take a look at these six train rides in Georgia.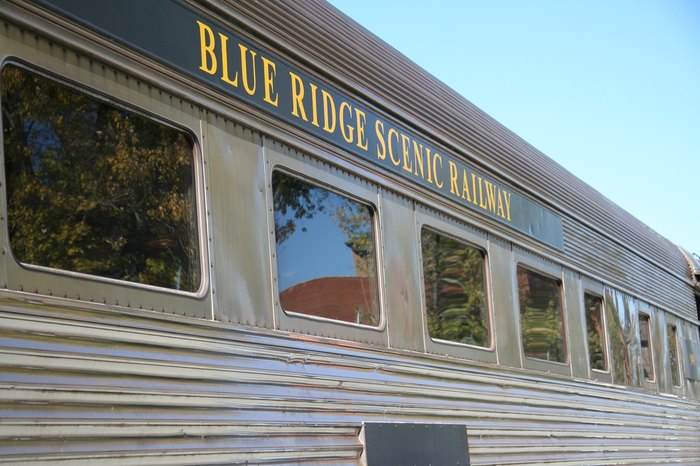 Have you been on any of these Georgia train trips? Tell us what you liked best about your experience and be sure to share your favorite train rides in Georgia!
OnlyInYourState may earn compensation through affiliate links in this article.
Address: 241 Depot Street Blue Ridge, Georgia 30513
Address: 78 East, Exit 8 Stone Mountain, GA 30087
Address: 105 East 9th Ave. Cordele, Georgia 31015
Address: 655 Louisville Rd, Savannah, GA 31401, USA
Address: 3595 Buford Hwy, Duluth, GA 30096, USA
Address: 3840 GA-42, Locust Grove, GA 30248, USA
Most Scenic Places In Georgia
March 09, 2021
What is the most scenic day trip in Georgia?
Visiting a waterfall always makes for a great day trip, but what if you could visit several within a day or two? If you want to visit several waterfalls in one trip, we suggest you take our Ultimate Georgia Waterfalls Road Trip which covers 200 miles and five hours of driving time. You will see some of the most scenic parts of The Peach State in this unforgettable adventure!
What are the best outdoor activities in Georgia?
Hiking is usually the best way to explore the natural beauty that Georgia is known for and there's a wonderful abandoned railroad hike along the Silver Comet Trail. Follow the route of the old Silver Comet passenger train that made its debut in 1947 until it ceased services in 1989. A paved trail great for both hiking and biking was made over the 100-mile route that meanders through some of the most scenic parts of the state. A visit to the Wild Animal Safari park in Pine Mountain is another great outdoor activity especially if you have kids. The animals roam freely through this drive-through park's 250 acres and you can even feed some of them as you pass by. It's a truly epic and memorable experience for all!
What can I do with kids in Georgia? 
Aside from taking kids on an incredibly scenic train trip, farm visits are worthy of a family trip especially if the farm has a petting zoo or some other attraction. Copper Creek Farm in Calhoun has several attractions like a cow train, petting barn, gem mining, pony rides, and much more for a fun-filled day. Waterparks are always a fun time and there are several throughout Georgia, but Splash Island is a bit different in that it's on a lake and made with inflatables. Kids and adults alike can bounce along, complete obstacle courses, and jump in the lake. This park is loads of fun for the whole family!