Kayak Through This Unique Abandoned Mine Tunnel In Georgia
Georgia is filled with outdoor adventures for the whole family, from stunning waterfall hikes to nighttime swamp tours. But this particular adventure in Georgia might just be the end-all-be-all in terms of nature, excitement, and adrenaline-pumping fun. If you're brave enough to tackle this underground river and can find adventure in kayaking or canoeing through an abandoned mine, this river run is for you. Kayaking the Etowah River Tunnel, an abandoned mine tunnel in Georgia, may just be the most exciting thing you do all year!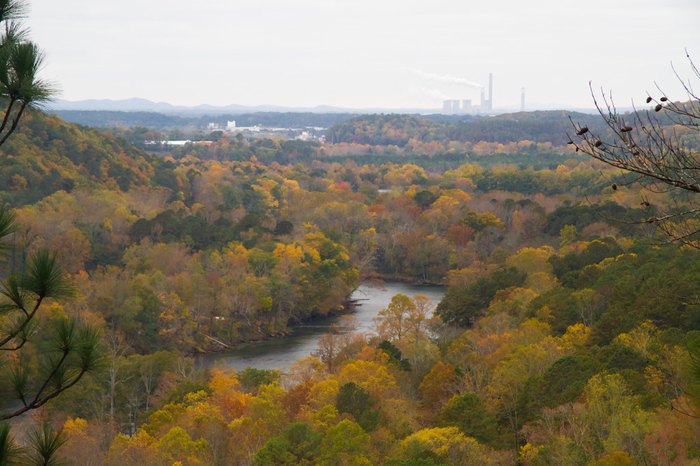 Thanks to YouTuber subproject43 for the entire video of what to expect from the Etowah River Mine Tunnel in Georgia. Now you know what to be prepared for!
For more information about the trail, visit the Etowah River Trail website. Have you kayaked the underground river through this abandoned mine tunnel, the Etowah River Tunnel, in Georgia already? What did you think? Was it amazing? Share with us your experience in the comments section!
If you're looking for more kayaking adventures in Georgia, then you need to read about how Most People Don't Know There's a Kayak Park Hiding In Georgia.
OnlyInYourState may earn compensation through affiliate links in this article.
Address: Etowah River, Georgia, USA
Abandoned Mine Tunnel In Georgia
March 11, 2021
What's the best time of year to go kayaking in Georgia?
The spring, summer, and early fall are the best times to go kayaking in Georgia. If you find a great, shady river trail, it's a wonderful way to beat the summer's heat and stay cool on the water while exploring Georgia's natural beauty.
Where are the best places to kayak in Georgia?
There are tons of great rivers to enjoy kayaking in Georgia. You can choose calm ones, or even ones with white water rapids. There are also calm and clear lakes, and even coastal waterways that are fun to explore on your kayak.