The Fairytale Road Trip That'll Lead You To Some Of Georgia's Most Magical Places
There are numerous fairytale places in Georgia, from castles and man-made attractions to enchanting natural wonders. The Peach State has so many magical places that when combined in one road trip are extremely enchanting. When most people hear the term "fairytale" they likely picture an ethereal make-believe place that wouldn't exist in day-to-day life. However, these fairytale places in Georgia do exist, and you'll have to see them in person to believe it.
The entire trip takes just over seven hours to complete, but you'll likely want to spend an entire weekend taking time exploring each stop. To help you prepare, be sure to use our ultimate road trip packing list. You can find the entire trip itinerary by viewing the Google Map and making modifications as needed to customize the trip to your liking. So, without further adieu…who's ready for one heck of a magical road trip?!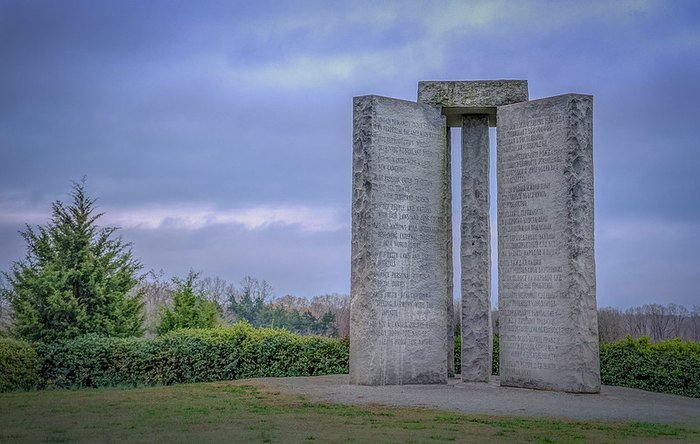 What did you think about the collection of fairytale places in Georgia? Did it inspire you to get out and explore? Make sure to let us know in the comments section! Or if you have any other magical places in Georgia that you would add to this route, make sure to add them, too!
OnlyInYourState may earn compensation through affiliate links in this article.
Fairytale Places in Georgia
June 02, 2022
What are some other fairytale places in Georgia?
In addition to the half-dozen fairytale places in the above road trip, the Peach State is home to many, many other spots that seem to have been plucked straight from the pages of a fairy tale. For example, did you know that Georgia was home to a handful of castles? Most likely not. Some notable castles in Georgia include:
Bonnie Castle, a stately Victorian home located in Grantville
Castle Atlanta, also known as Fort Peace, is the former home of a rich agricultural supplier and today sits smack in the middle of the city
Cagle Castle, a private property that is a huge tourist attraction for residents and visitors to Georgia -- many people call this "Dwarf Castle" and really, you have to see it (from behind its surrounding fence, of course) to believe it.
Are there any treehouses in Georgia?
Staying in a treehouse is a real-life fairytale adventure, and luckily, there are many places in Georgia that allow you to do just that.
In Chattanooga Valley, Georgia, there is a treehouse getaway that is perfect for a romantic weekend away. This glamping spot in Chattanooga Valley, Georgia is the perfect place to surround yourself with nature, and maybe even a little bit of snow, for one incredible weekend away.
Along the Tennessee and Georgia border, Treetop Hideaways in Georgia features rustic and refined treehouse accommodations that have everything you need to rest and relax. These charmingly rustic treehouses are the perfect lodging to get away for a weekend but still have everything you need, and really take the concept of "treehouses in Georgia" to the next level.