Posted in Atlanta
September 01, 2022
These 6 Abandoned Places In Atlanta Are Absolutely Haunting
Everyone loves a good scare every now and again, right? If so, then you're in for a treat. Although these abandoned places in Atlanta can't all necessarily be explored in person, the story behind these places just might give you goosebumps. Oftentimes, there is something magical about a place that becomes abandoned – the remaining ruins, the rich history, the building cohabiting with nature. All of it. Take a look at these staples of abandoned Georgia and enjoy their odd and fascinating lure: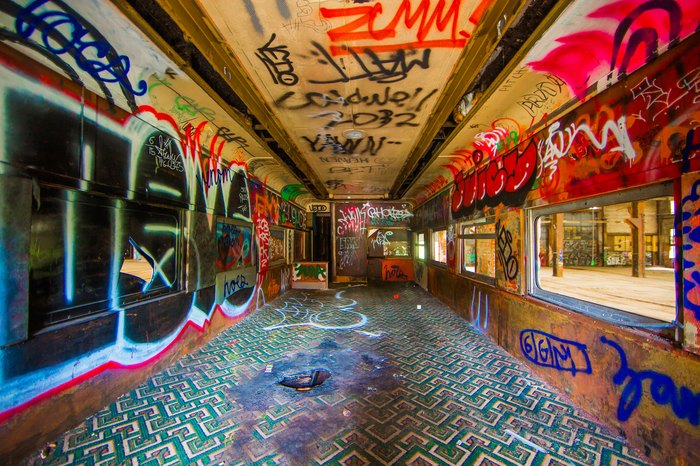 How about those photographs? It's amazing that something so rich in history can have fallen into such decline, but still remain hauntingly beautiful. Abandoned Georgia is an amazing place.
If you got a kick out of Pullman Yard and want to read more about it, then check out the story behind this abandoned rail yard in Georgia!
Address: 225 Rogers St NE, Atlanta, GA 30317, USA
Address: 143 Alabama St SW, Atlanta, GA 30303, USA
Address: 1420 Key Rd SE, Atlanta, GA 30316, USA
Address: 1260 Briarcliff Rd NE, Atlanta, GA 30306, USA
Address: 142 Auburn Ave NE, Atlanta, GA 30303, USA
Address: 1205 Metropolitan Ave SE, Atlanta, GA 30316, USA
Abandoned Georgia
September 06, 2022
What are some fascinating abandoned places in Georgia?  
Georgia is a lovely state with plenty of things to do, see, and experience – and even more so if you're a fan of the beautiful but eerie abandoned structures and places scattered all over the state. There are plenty of awesome abandoned places in Georgia to admire, whether you're able to access them or not (we strongly suggest admiring from afar – please do not trespass). One of the most fascinating abandoned places in Georgia is the New Manchester Manufacturing Company, in Lithia Springs; originally built in the mid-1800s and abandoned in the late 1800s, the mill is a fascinating place to visit or read about (and even better for photographers).  
Where are some truly creepy destinations in Atlanta?  
Atlanta is a beautiful city, don't you think? Unfortunately, even the most beautiful cities aren't immune from having some genuinely creepy destinations. Some of our favorite creepy places in Atlanta include the old Kennesaw Mountain National Battlefield Park, which was the site of a very important Civil War battle and, to this day, is still said to be plagued by the lost souls of the men and boys who didn't survive the skirmish. Oh, and then there's the Oakland Cemetery, which is the largest (and oldest) cemetery in the city; full-body apparitions of Confederate soldiers have been spotted roaming around the cemetery, and strange lights and sounds are frequently reported, too.  
Can I explore abandoned buildings in Atlanta? 
Yes and no. On one hand, exploring these properties – including abandoned places in Atlanta and just about everywhere – is considered trespassing and may be prosecuted. The most ethical way to indulge in urban exploration in Georgia is by seeking the permission of land or building owners whenever possible. Also, remember to release them from liability: by trouncing around abandoned structures, you take the risk of being injured, and surely the owners of these places will want to be protected in the event this happens. So, with permission? Yes. Without? Better skip it.  
Address: 225 Rogers St NE, Atlanta, GA 30317, USA
Address: 143 Alabama St SW, Atlanta, GA 30303, USA
Address: 1420 Key Rd SE, Atlanta, GA 30316, USA
Address: 1260 Briarcliff Rd NE, Atlanta, GA 30306, USA
Address: 142 Auburn Ave NE, Atlanta, GA 30303, USA
Address: 1205 Metropolitan Ave SE, Atlanta, GA 30316, USA