Treat Yourself To The Tallest Sandwich You've Ever Seen At The Pickle Barrel In Florida
There is something so rewarding about ordering up a sandwich and having it be a gargantuan mess of delicious meats all piled high to perfection. At The Pickle Barrel Deli in Florida, you can find what locals have dubbed the "world's largest sandwich" which is layered with up to four-inches of delicious deli meats of choice. If you're looking for the tallest sandwich in Florida, served up in an old-school deli that's been around for decades, this is the place for you.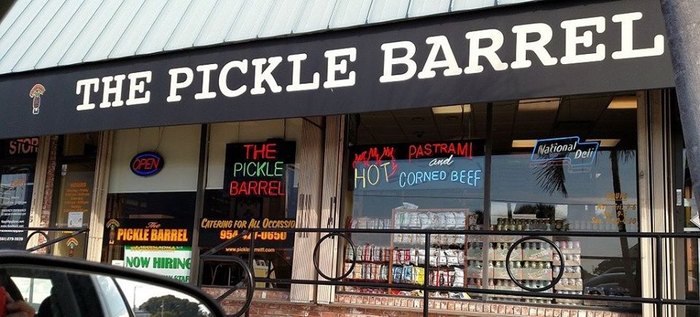 Have you ever visited The Pickle Barrel Deli in Florida before? Share with us your experience in the comments section! Or if you're looking for more information about The Pickle Barrel, check out the website or Facebook Page.
Address: 133 E Hillsboro Blvd, Deerfield Beach, FL 33441, USA