There's A Little Known Shrine In Florida … And It's Truly Fascinating
It's hard to imagine the St. Anne Shrine near Lake Wales the way it once looked, when thousands of visitors waited patiently for a glimpse of the sacred space. Beautiful paintings, murals and statues covered the grounds, including a statue of St. Anne on the little lake, and a trail lined with statues depicting the stations of the cross.
The shrine was built in the 1920s by a Canadian man who believed the waters of Lake St. Anne had cured his ailing son. St. Anne is more popular in France and Canada, and the church had concerns about the site being commercialized. This and other factors eventually led to its demise.
Most of the shrine was removed decades ago when it was de-sanctified, but the ruins retain an enchanting otherworldly quality. The altar, steps, and a few other pieces of the stone structure remain. The original statues are missing or have been replaced, but many people still feel drawn to the beauty and peacefulness of the shrine.
Here are a few photos of what remains of the St. Anne Shrine: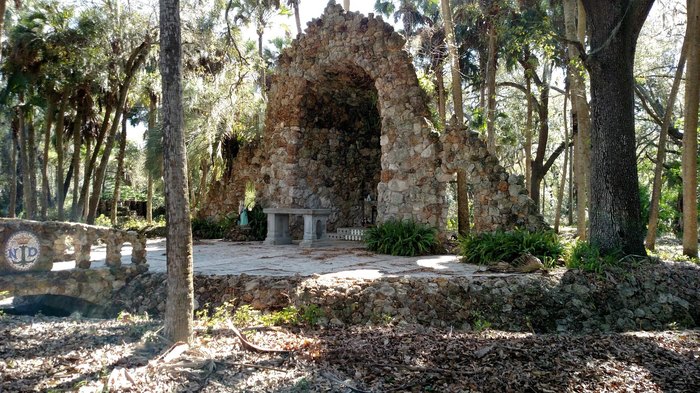 Have you ever visited the St. Anne Shrine? What are your favorite hidden gems in Florida?
OnlyInYourState may earn compensation through affiliate links in this article.