The Unassuming Town Of San Antonio, Florida Has The Best Mexican Food In The State
Florida is probably not the first place you imagine when you think of amazing Mexican food, but that just might change after you read this. If you love scrumptious tacos, sizzling fajitas and spicy salsa, you've got to check out Pancho's Villa. This unassuming little eatery just might make the best Mexican food in Florida.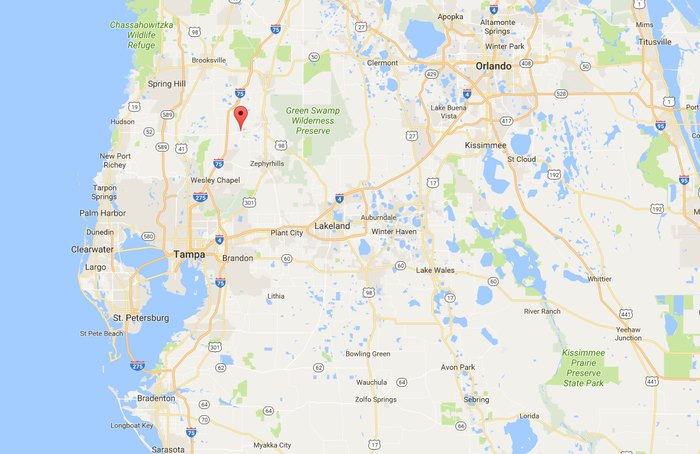 Have you ever eaten at Pancho's Villa? Who do you think makes the best Mexican food in Florida? Share your thoughts with us in the comments below! And if you know another must-visit eatery in the Sunshine State, nominate it for a chance to be featured.
If it's a burger you're craving, check out this nostalgic drive-in restaurant in Florida.
Address: 32804 Pennsylvania Ave, San Antonio, FL 33576, USA
best Mexican food in Florida
July 27, 2020
What are the best Mexican restaurants in Florida?
Though we're primarily known for seafood and key lime pie, there are still so many incredible Mexican restaurants in Florida. For some old school tacos, visit Mi Rinconcito Mexicano in Miami. These authentic dishes won't break the bank either! Bring your appetite and chow down — you won't regret it. Agave Azul, located in Orlando, is also known for crafting exceptional Mexican dishes. You'll love the vibrant atmosphere and outdoor dining area.
What are the best small town restaurants in Florida?
You're bound to find delicious restaurants in Miami and Orlando, but sometimes it's fun to venture off the beaten path. If you want to shake up your dining routine, visit one of the best small town restaurants in Florida. From juicy burgers to amazing fried seafood, these unassuming gems are certain to dazzle you.
What are the best Italian restaurants in Florida?
For mouthwatering meals and exquisite views, visit The Garlic in New Smyrna Beach. Everyone raves about their rich and delicious Italian dishes, but that's not the only thing that will impress you. Their outdoor patio is lush and exquisite. You'll feel like you've entered another land. For more scrumptious fare, visit Bella Bella in Tallahassee. You haven't lived until you've tried their famous bubble bread. If you loved this place, you should also check out Bonelli's Cafe Italia in Pensacola. This charming, family-owned eatery serves amazing entrees. On select nights, they even have live entertainment! What could be more exciting than that?
Address: 32804 Pennsylvania Ave, San Antonio, FL 33576, USA