Here Are The 12 Most Dangerous Cities In Florida After Dark
When you think of Florida, you probably think of beautiful beaches and family attractions, but just like every other place, the Sunshine State has its fair share of crime. We looked at NeighborhoodScout's 2016 list of the 100 most dangerous cities in the U.S., and Florida had 12 cities make the list – that's a lot – and they make up the most dangerous cities in Florida.
To make the list, researchers dug through data reported to the FBI from more than 18,000 relevant reporting agencies on cities in the U.S. with at least 25,000 people. Keep in mind that they did not just compare the number of crimes. They factored in the size of the city as well, to give potential visitors an idea of the actual likelihood of becoming a victim of a violent crime. So the places on this list are not necessarily the worst places to live in Florida. Take a look at some of the most dangerous cities in Florida.
Is Florida Dangerous?
Florida is one of the most popular places to visit in the US and is also home to millions of people who love the sunshine, warmth, and closeness to water on most sides. But is Florida dangerous? Florida can be dangerous for a variety of reasons, just like every other state, and you live in Florida or are considering a move, take a look at the most dangerous cities in Florida, due to their crime rates.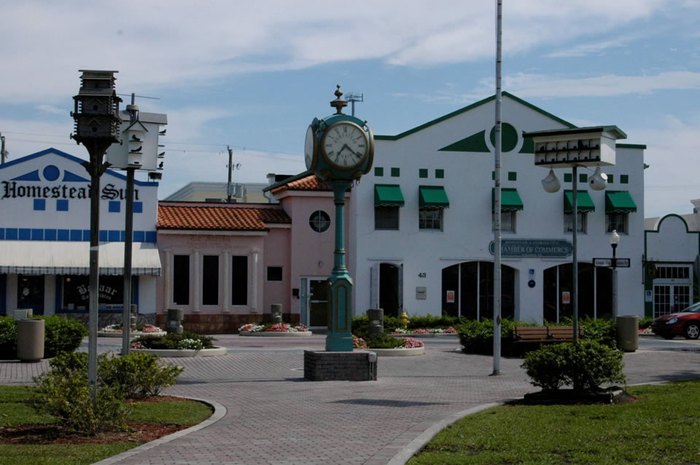 Most Dangerous City in Florida
This may be a list of the most dangerous cities in Florida, but keep in mind that many of these are also popular travel destinations. The crime rates are based on crime per capita, so the population of a city plays a huge part. But, according to these statistics, as mentioned above, Homestead is the most dangerous city in Florida.
Highest Crime Rate in Florida
As we continue through this list, we continue to look at places with the highest crime rate in Florida. Miami, next up on the list, does rank as one of the most dangerous cities in the country, not just Florida. But this large, vibrant city is also an exciting place to live and visit, which so much to offer both residents and tourists.
Places to Avoid in Florida
As we are in the home stretch of the list, keep in mind that these cities are not places to avoid in Florida. Unfortunately, crime can be found everywhere, so don't feel like you have to scratch them off of your list of places to visit. As you research the worst neighborhoods in Florida and other places to avoid, these statistics are just one factor to consider.

Did any of these surprise you? High crime or not, what do you think are the best and worst neighborhoods in Florida? We don't need to discuss the worst places to live in Florida, so what do you think are the best? We'd love to hear from you. And if you'd like a recap of the list, check below.
Most Dangerous Cities in Florida
3. Riviera Beach
8. Miami Beach
10. North Miami
OnlyInYourState may earn compensation through affiliate links in this article.
Most Dangerous Places in Florida
June 15, 2022
What are the most scenic towns in Florida?
Our state is stunning all over, with some of the most gorgeous beaches in the country and plenty of striking flora and fauna. One of the most scenic towns in Florida is Mount Dora, where the water is clear and gorgeous and you can enjoy the sights of Old Florida. It's also close to Orlando, so you can extend the trip by heading to the city after your small town excursion. Dunedin is another fun place to visit, with tons of culture and even more fabulous beaches.
What are the creepiest places in Florida?
While The Sunshine State is full of nice, beautiful locales, we also have our fair share of thrills. If you're hoping for some spine-tingling scary experiences, take this creepy road trip in Florida to check out nine of the best haunted places in the state. The May-Stringer House in Brooksville will make you shiver with its adults-only haunted night tour. There's nothing scarier than encountering ghosts when it's dark outside! If you're a fan of haunted hotels, check out the New River Inn in Ft. Lauderdale. It's been converted to a museum, so it's a perfect place for visitors to see some real ghosts!
What is the oldest town in Florida?
The oldest town in Florida is St. Augustine. It has existed since 1565 and is a great place to take a trip. There is excellent dining and shopping and there are fun tourist activities and attractions for visitors to partake in.