The Stunning Building In Florida That Looks Just Like Hogwarts
Of course, the actual obvious choice for the building that looks just like Hogwarts in Florida is the actual Hogwarts replica in Universal Orlando's Wizarding World, but that would be cheating, right? We have another building in Florida that resembles Hogwarts, but just with a little St. Augustine style thrown into the mix. We're talking about the delightful architecture from Flagler College in St. Augustine.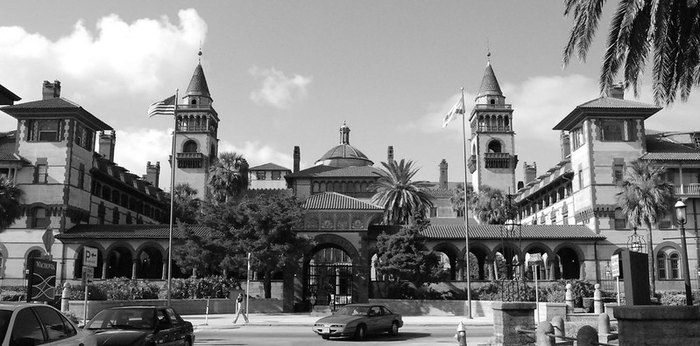 Have you ever seen Flagler College in St. Augustine, Florida before? Did it give you Hogwarts vibes if say, Harry Potter also slathered on sunscreen and practiced magic in Miami? Share with us your thoughts in the comments section!
Also, if you want to take this Harry Potter ride all throughout the state, then you'll love this Harry Potter-themed Airbnb that is truly magical.
Address: Flagler College, 74 King St, St. Augustine, FL 32084, USA