12 Abandoned Places In Florida That Nature Is Reclaiming
All over Florida (and the rest of the country), abandoned structures sit like giant time capsules, slowly creeping back into the earth. Whether you find them beautiful or creepy, there is something strangely fascinating about each one. These are some of our favorite abandoned places in Florida.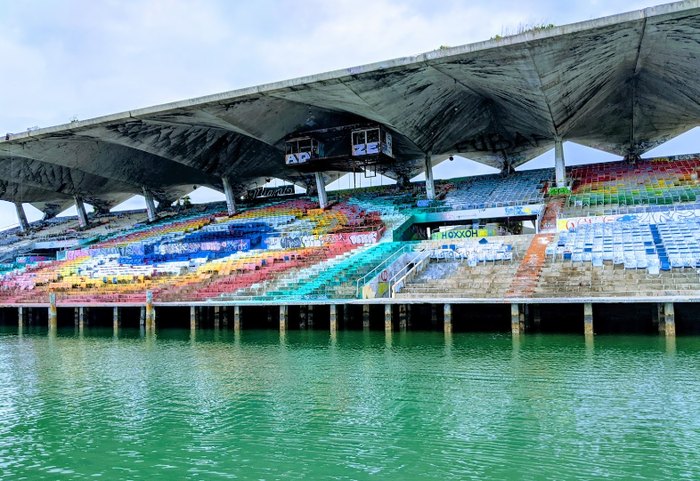 What do you think of these abandoned places? Please share your comments with us!
Want to see something truly creepy? Check out this haunted speakeasy that is rated among the top 10 haunted places in our country!
Abandoned Places in Florida
September 09, 2022
What other abandoned places can you find in Florida?
Florida is known as the sunshine state with some of the best beaches in the world and consecutive days of sunlight unlike any other state. But, then again, there is a dark side to Florida. Many sinister things have happened after the sun has gone down and there are creepy and abandoned places all over the state.
Do you know the story of this abandoned bridge in the middle of nowhere? One must-see abandoned place in Florida is found near Cape Romano Island. These strange dome structures hover over the water like something more alien than man-made. You will need a boat to see them but the trip is well worth it.
We have another recommendation that is both historical and abandoned. In Key West, you can walk to an abandoned civil war fort. With beautiful overgrowth and a wonderful backdrop, this is one of the prettiest abandoned places you can visit. There is an underground tunnel in the Ybor district of Tampa. With Florida being such a flat state it may come as a surprise that there is a tunnel under your feet. This creepy tunnel was used as a warning sign for a lot of illegal activity. It may seem unreal but it is true. Florida is filled with tourist attractions so an abandoned dinosaur park should not come as a shock. Filled with cement dinosaurs, this park certainly must have been interesting back in the day.