A Breathtaking Bridge In Delaware, The Indian River Inlet Bridge Has An Unexpected And Dark History
Travelers heading south from Rehoboth or Dewey Beach towards Bethany Beach can tell you about the Indian River Inlet Bridge they cross on their way down the coast – how beautiful it is lit up in blue, how the views of the sunsets are among the best in the state, and how they hold their breath – even just a little bit – every single time they cross it. This historic bridge in Delaware has quite the past, and many people aren't aware of its remarkable story.
Despite the fact that the bridge is brand new and it's said that it will last 100 years, there are many people in Delaware who refuse to fully trust the Charles W. Cullen / Indian River Inlet Bridge because of its dark history and the difficulties of keeping a bridge over the small span from the Indian River into the Atlantic Ocean.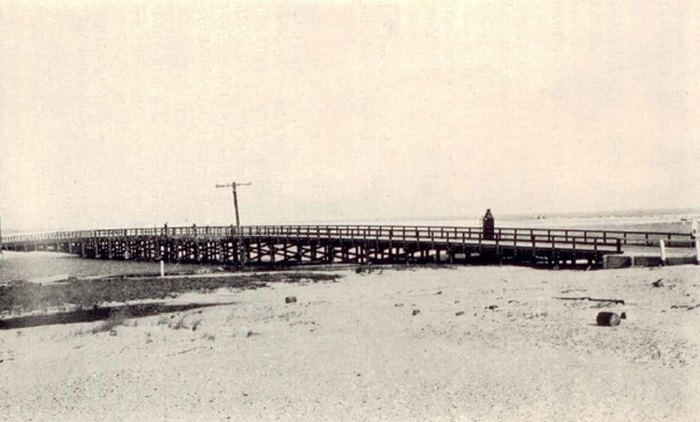 Next time you see the beautiful blue cables of the Indian River Inlet Bridge, think about the history and how difficult it was to plan and build, and you'll appreciate it for more than its glowing light in the night.
OnlyInYourState may earn compensation through affiliate links in this article.
Address: Charles W Cullen Bridge, Rehoboth Beach, DE, USA
historic bridge in Delaware
March 25, 2020
Are there any other notable bridges in Delaware?
The Woodale and Ashland Covered Bridges, along with Thompson's Bridge, are among the most iconic and historic Delaware bridges. These architectural wonders date back to the 1800s! More modern marvels include the Delaware Memorial Bridge that connects New Jersey and New Castle County, the Senator William Roth Bridge that crosses the C&D Canal via Route 1,
and the St. Georges Bridge that crosses the canal via Route 13.
Are there other bizarre stories from Delaware?
Delaware is full of strange history! Read about some of the most baffling stories that you never learned in school right here.
What are the best historic sites in Delaware?
First State National Historic Park shows off some of the landmarks involved in the founding of our country. The Indian River Lifesaving Station, close to the Indian River Inlet Bridge, showcases the stories of watermen and early lifesaving missions off the Delaware coast. You can also find fascinating historic sites in Delaware when you visit Cape Henlopen State Park, home to Fort Miles Historic Area. Climb to the top of the park's fire control tower and you'll feel like you've stepped back in time to World War II.