You'll Want To Visit These 10 Houses In Delaware For Their Incredible Pasts
Delaware was one of the first settled areas of the "New World," so it's kind of surprising that many of the original homes and estates from the 1600s and 1700s are still standing today. Not many things last that long! These historic homes in Delaware are worth visiting to learn about the history of the First State. There are also the DuPont mansions – which, while they aren't as old, are extravagant examples of the legacy the DuPont Family has left on the state of Delaware. Have you been to any of these houses?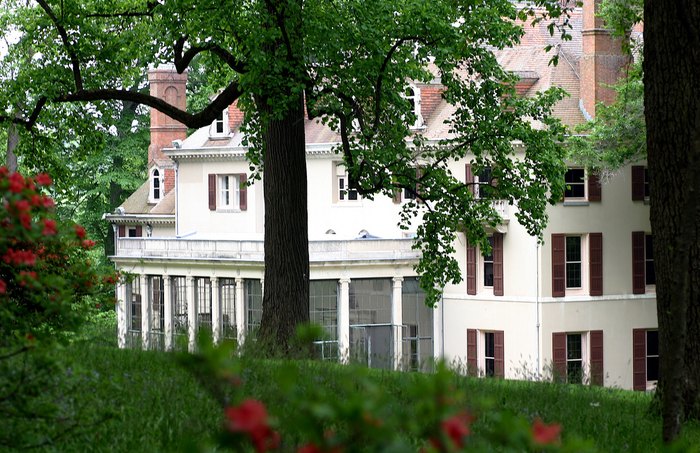 Do you want to learn more about Delaware's unique history? Read our list of 9 Things You Didn't Know About The History Of Delaware, and connect with your state's past! Which small, historic towns in Delaware do you find the most intriguing? Tell us your thoughts in the comments.
OnlyInYourState may earn compensation through affiliate links in this article.
More to Explore
Historic Homes in Delaware
What are some notable historic mansions in Delaware?  
Delaware is home to some beautiful homes and mansions, but many of those mansions are legitimately historic! Some of the most notable historic mansions in Delaware include such crown jewels as the Hagley Museum and Library, which is where the famed DuPont Company began. You can tour the home and learn its history; the company was founded back in 1802. Another notable famous mansion in Delaware is the Nemours Mansion and Garden, built by another DuPont in the early 1900s. Finally, you can't miss a look at the Read House and Gardens, a 22-room Federal style mansion.  
Which Delaware mansions can I tour?  
The Nemours offers tours to guests from Tuesday through Sunday. There is no timed entry, and you can purchase tickets at the mansion itself. Another fascinating (and spellbinding) mansion to tour in Delaware is the Cannonball House, in Lewes. It's not as extravagant as some of the others, but it's just as historically relevant as any other. It's been around since the 1760s (!!!!) and to this day, should you visit, you might just spot a cannonball wedged in the wall that's been there since, well, forever. You may also tour the old Amstel House, which was built in the 1730s and is explorable from April through December. You'll find it in New Castle, Delaware.  
What are some fascinating historic homes in Delaware?  
Of course, the list doesn't end with any of those. Delaware is a very old state with centuries of history; as a result, you're sure to find all kinds of historic homes in Delaware to check out. In Smyrna, you'll find the Belmont Hall, which was built in 1773. In Dover, check out the John Dickinson Plantation, In Odessa, you'll find entire blocks of amazing historic homes, complete with breathtaking, well-kept gardens and all the history you can handle.  
Related Articles
Explore Delaware