Most People Don't Know This Delaware Zoo And Adventure Park Even Exists
Do you ever wish you could talk to animals? Visiting this one Delaware zoo is about as close as you can get! Each resident of 3 Palms Zoo was rescued by the curators and caretakers, and they know their stories and personalities as well as they possibly can! Visiting here is like walking into a wonderland of creatures and critters that are lucky to be alive and safe at this zoo and sanctuary. You can feed the chickens and walk amongst the tortoises. When you're looking for an adventure like no other, head to Townsend's 3 Palms Zoo, where you'll get to meet and socialize with the most interesting critters in all of Delaware.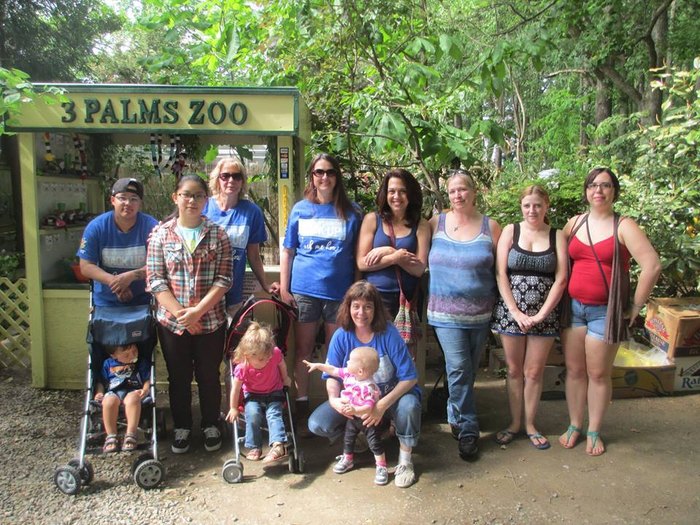 You can find 3 Palms Zoo at 1060 Vandyke Greenspring Road, Townsend, DE 19734. Their normal hours are 10 a.m. to 5 p.m., with the last tickets being sold at 4 p.m.. Tickets are just $5 per person in a family, or $10 for an individual. Your admission includes bamboo to feed the animals, and you can interact with any critter not surrounded by a yellow chain fence. Additional donations are always welcome, as the zoo can always use some help caring for, feeding, sheltering and rescuing animals.
When you're looking for unique encounters with creatures and critters, Delaware is the place to go. After your adventure at 3 Palms Zoo, try birdwatching at one of the country's best wildlife refuges, where you'll find the most incredible birds around.
OnlyInYourState may earn compensation through affiliate links in this article.
Address: 3 Palms Zoo, 1060 Vandyke Greenspring Rd, Townsend, DE 19734, USA