Not Many Know About This Exotic Animal Sanctuary Right Here In Delaware
You might have caught the news earlier this week about Delaware's only exotic animal sanctuary picking up another alligator in need of a home – and you probably did a double-take. Alligators in Delaware? An exotic animal sanctuary? What's going on here?
The 3 Palms Zoo and Education Center is one of Delaware's best-kept secrets! It's been open to the public for seven years but has been running as a rehabilitation and sanctuary center for over 13 years. What started out as a safe space for abandoned agricultural animals has grown into a large zoo with 275 animals – all with their own personalities and names.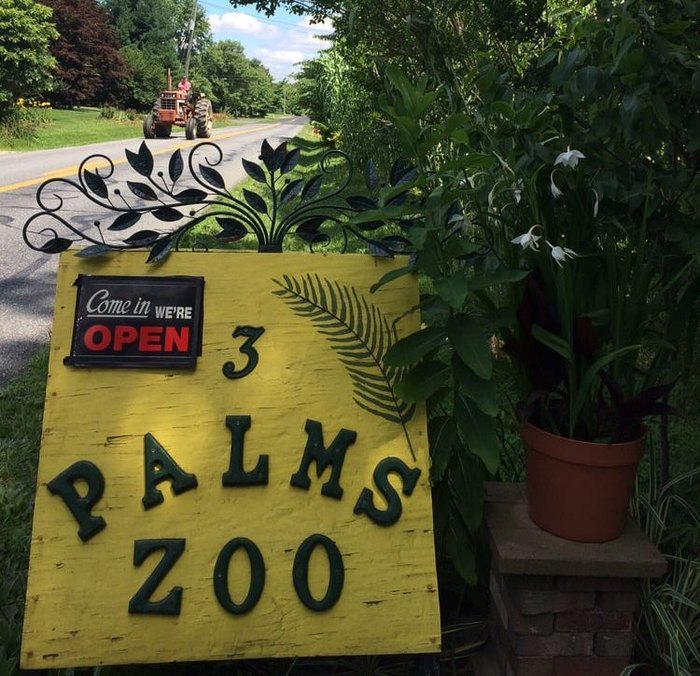 The owners of 3 Palms Zoo, Dan Stonebraker and Matt Shaffner, work day in and day out to ensure their animals get all of the care and love that they deserve, and there seem to always be animals in need of rescue. This time of year is particularly worrisome, as parents purchase chicks and ducklings for their children for Easter, and then quickly abandon them when they realize how much work it is to raise these animals properly. Remember, chicks and ducklings cannot be released into the wild, it's a death sentence for them. Visit 3 Palms Zoo this spring to meet all the adorable animals you could possibly want to see and get your cute and fuzzy fix that way.
If you're shocked that you didn't know about the 3 Palms Zoo, you might enjoy our list of 10 Hidden Places In Delaware Only Locals Know About.
OnlyInYourState may earn compensation through affiliate links in this article.
Address: 3 Palms Zoo, 1060 Vandyke Greenspring Rd, Townsend, DE 19734, USA