The Unique Town In Delaware That's Anything But Ordinary
In Arden sits a beautiful, tiny village that is the most unique town in Delaware. The Village of Arden was founded in 1900 by the famous architect Will Price and renowned sculptor Frank Stephens. Both men wanted to create a utopian, radical, Georgist single-tax community. The village spans about 160 acres, and more than half of the land is preserved open space. Fewer than 500 people are living in Arden, but they are perhaps the most close-knit community in all of Delaware.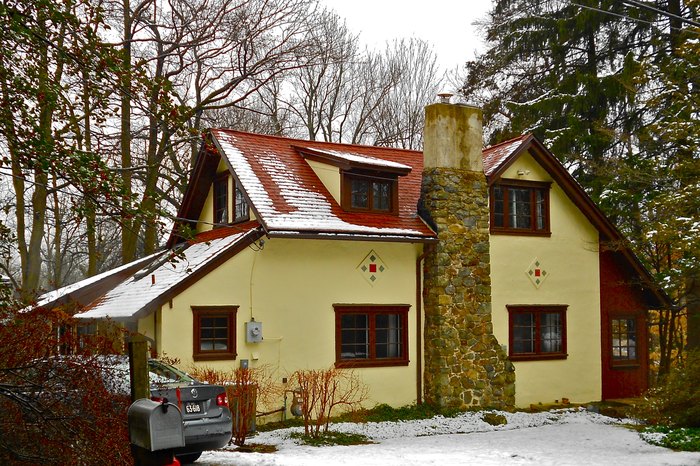 Where is Arden, Delaware you may ask? This storybook town is a village and art colony in New Castle County, Delaware. Be sure to check out the happenings in the Village by visiting the Arden Club Website, where you can keep up with each of the many Gilds and join them in their celebrations of art and life. Delaware has so many incredible, historic small towns – if you're looking to visit another, I'd wholeheartedly recommend taking a day trip to the First Town in the First State.
Address: Arden, DE 19810, USA
The Unique Town In Delaware That's Anything But Ordinary
September 06, 2022
Where is another one of the most unique towns in Delaware?
Georgetown, Delaware, is centered approximately 16 miles from everything in the heart of Sussex County. The community here is a blend from farmers to attorneys, drawing its uniqueness from the variety of inhabitants. It offers such events as concerts in the park, craft barns, antique shops, and easy access to beaches. Some of the unique attractions include the Marvel Carriage Museum, showcasing carriages from Mr. Nutter Marvel's collection; and the Georgetown Speedway, well known across the U.S. for stock car racing and its role in the sport's history and development.
Where is one of the most artistic and cultural cities near me in Delaware?
Rehoboth, Delaware is a coastal town, with boardwalk-lined shops, amusements, restaurants, and hotels. Offering artistic relief is the Rehoboth Art League, with more than 24 group, solo, and special art exhibitions annually. This vast space holds six galleries throughout the over three-acre wooded campus. Some other art galleries include Bethany Fine Arts & The Beach Life Gallery, the Rehoboth Beach Museum welcoming groups, and hands-on activities for children. And the Rehoboth Beach Convention Center offers live concerts and other cultural events.
Where is one of the most haunted houses in Delaware?
The Georgian-style Woodburn Mansion, in Dover, was built in 1798 by Charles Hillyard III, with seven bedrooms. It was purchased by the state in 1965 for $65,000 when Woodburn became the official residence of the governor under Gov. Charles L. Terry. That same year, the state also appropriated $70,000 for repairs and renovations. But it seems some spirits of earlier times have remained, making this possibly the most haunted house in Delaware. Documented cases exist, with the first appearing around 1815. The owners then were Dr. and Mrs. Martin Bates. And while there entertained Methodist preacher Lorenzo Dow and when he was about to pray before breakfast, Dow asked if he should wait for the other guests in the house. Mrs. Bates explained said there were no other guests, after which Dow gave details of how the man looked, down to his knee britches. Mrs. Bates thought it could have been her father, Charles Hillyard III. Other ghosts have been known to appear.
Address: Arden, DE 19810, USA