11 Pizza Places In Delaware That Serve The Best Pies In The State
Most towns in Delaware have multiple places to grab a slice of pizza – some are chain restaurants, some are mom-and-pop shops, and others are fancier Italian bistros that serve up plenty of pasta, too.  Delawareans are very particular about the kind of pizza they like, and loyalties to a pizza place are hard and fast. These 11 tried-and-true parlors serve up some of the best pizza in Delaware.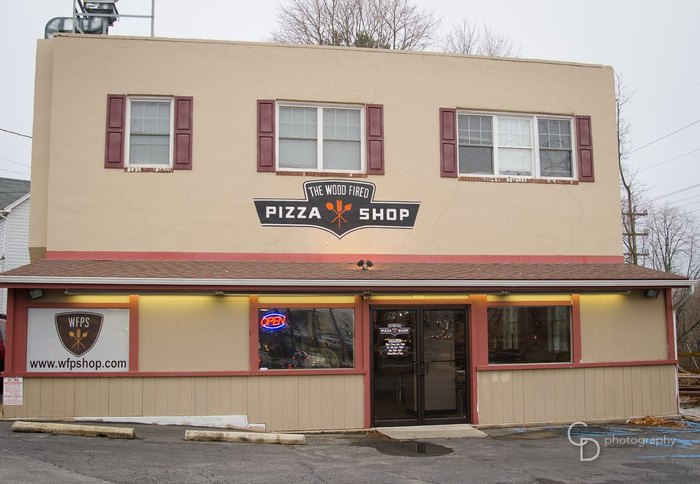 We want to know what your favorite is for the best pizza in Delaware! Did it make the list? Are you more of a Grotto's or Nicola fan? All we know is that right now, after writing this post, we'd eat any pizza anyone set down in front of us….
Address: 140 E Cleveland Ave, Newark, DE 19711, USA
Address: 125 2nd St, Lewes, DE 19958, USA
Address: 1710 Naamans Rd, Wilmington, DE 19810, USA
Address: 1004 Kings Hwy, Lewes, DE 19958, USA
Address: 2667 Kirkwood Hwy, Newark, DE 19711, USA
Address: 1708 E Lebanon Rd, Dover, DE 19901, USA
Address: 120 Central Blvd, Bethany Beach, DE 19930, USA
Address: 53 E Glenwood Ave, Smyrna, DE 19977, USA
Address: 3801 Kennett Pike, Wilmington, DE 19807, USA
Address: Nicola Pizza, 8 N 1st St, Rehoboth Beach, DE 19971, USA
Address: 309 Auto Park Dr, Middletown, DE 19709, USA
best pizza in delaware
February 17, 2020
What is the most popular local pizza restaurant in Delaware?
Every small town in Delaware has a pizza spot that's always packed with people who love their slices. If you're looking for a quality pie in an unfamiliar town, head to Grotto's. It may not be the best around, but it's always a great option for pizza lovers.
What type of pizza is Delaware known for?
Delaware's best pizzerias serve New York style slices! There's nothing like a thin crust pizza topped with tangy sauce, melted cheese, and mouthwatering toppings.
What are the best family-friendly restaurants in Delaware?
Kids always have fun at casual restaurants by the beach. Stop in to any boardwalk pizza parlor for a great meal served by friendly staff just steps away from the ocean.
Address: 140 E Cleveland Ave, Newark, DE 19711, USA
Address: 125 2nd St, Lewes, DE 19958, USA
Address: 1710 Naamans Rd, Wilmington, DE 19810, USA
Address: 1004 Kings Hwy, Lewes, DE 19958, USA
Address: 2667 Kirkwood Hwy, Newark, DE 19711, USA
Address: 1708 E Lebanon Rd, Dover, DE 19901, USA
Address: 120 Central Blvd, Bethany Beach, DE 19930, USA
Address: 53 E Glenwood Ave, Smyrna, DE 19977, USA
Address: 3801 Kennett Pike, Wilmington, DE 19807, USA
Address: Nicola Pizza, 8 N 1st St, Rehoboth Beach, DE 19971, USA
Address: 309 Auto Park Dr, Middletown, DE 19709, USA