It's Bizarre To Think That Connecticut Is Home To The World's Largest Collection Of Artifacts From Ireland's Great Hunger, But It's True
Editor's Note: The Great Hunger Museum temporarily closed in 2021 in preparation for a move from Hamden to Fairfield. The collection is not currently on display, but the new Fairfield museum should be opening soon.
Ireland's Great Famine of 1845 to 1849 was one of the worst social crises in the history of the planet. Also known as the Great Hunger, or the Irish Potato Famine, this period of mass starvation resulted in the death of around 1,000,000 Irish citizens. An additional 1,000,000 fled the country, meaning the total population dropped around 25 percent in just a few years. The causes of the Great Hunger were varied, but the majority of the issues were caused by a potato blight that decimated the country's main crop. This was an undeniably terrible event in history, but it may seem a bit distant from the Nutmeg State. Surprisingly enough, Connecticut is actually home to the world's largest collection of art and artifacts from the Great Famine. The Great Hunger Museum was one of the best museums in Connecticut until it closed down last year. The collection is intact and being moved to a location in Fairfield, so you'll be able to see all the exhibits in person again soon.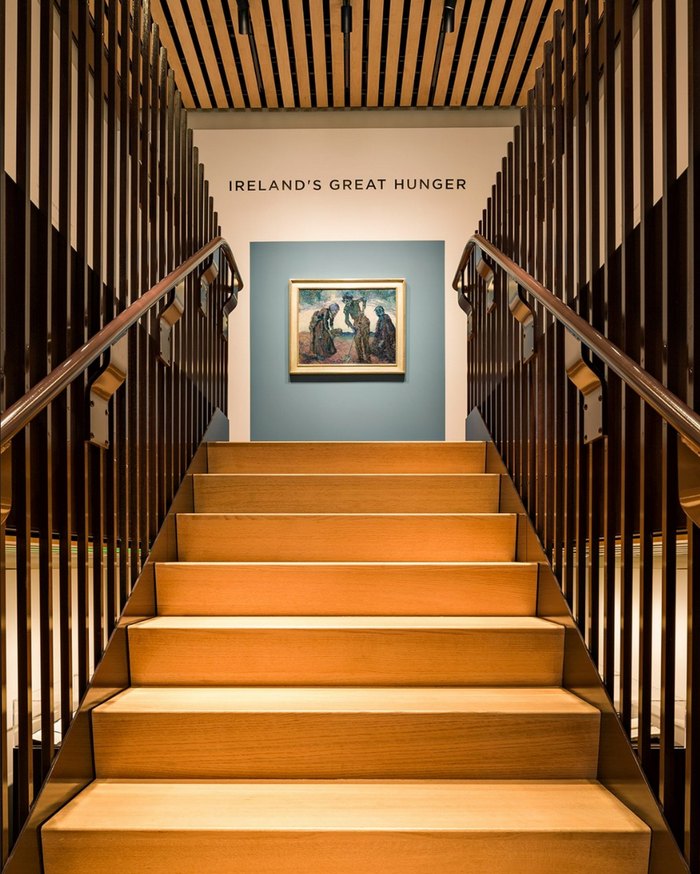 To check out some of the exhibits online, make sure to visit the Ireland's Great Hunger Museum website or Facebook page.
Address: Ireland's Great Hunger Museum, 3011 Whitney Ave, Hamden, CT 06518, USA
OnlyInYourState may earn compensation through affiliate links in this article.