Stay Away From Connecticut's Most Haunted Street After Dark Or You May Be Sorry
Connecticut's home to some downright haunted destinations – places that will leave the hair on our arms standing up. That is if we're brave enough to check out the stories for ourselves. Do you have what it takes, for instance, to drive down the most haunted road in Connecticut? There's a road in Trumbull named Velvet Street, but most people refer to it as Dracula Drive. It's famous for being one of the roads occupied by the mutant inbred hospital escapees known as the Mellon Heads. Or so the story goes. You'll have to visit and decide for yourself whether or not this place is home to the paranormal. Let's explore Dracula Drive in Connecticut.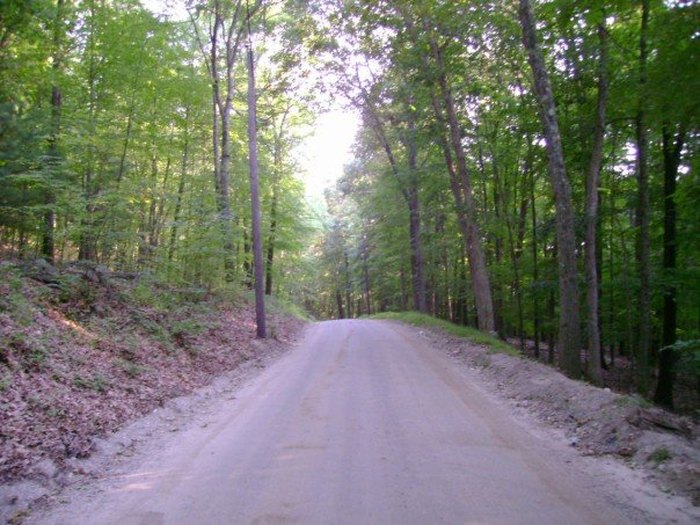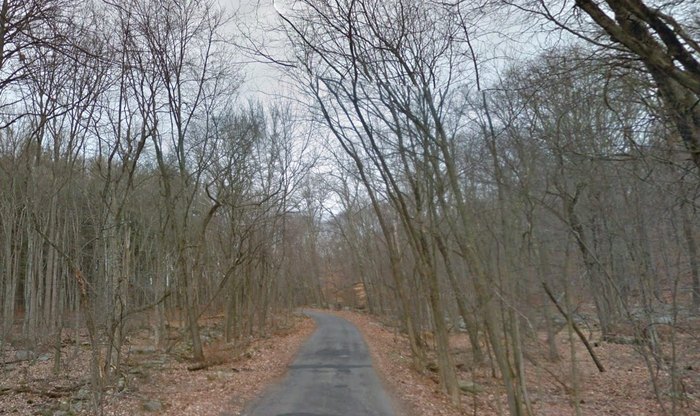 Are you scared yet? Check out this reenactment of someone's encounter with the infamous Mellon Heads before deciding whether or not you're going to venture down this haunted street.

Have you ever driven down Dracula Drive in Connecticut? Do you agree that it's the most haunted road in Connecticut? Let us know in the comments!
Velvet Street isn't the only haunted drive you can take in the state. Check out our list of the most haunted roads in Connecticut, and decide if you're brave enough to drive down one – or maybe all – of them.
OnlyInYourState may earn compensation through affiliate links in this article.
More to Explore
Haunted Places In Connecticut
Are there any other haunted roads in Connecticut?
Other haunted roads in Connecticut include:
Mill City Road
Hell Hollow Road
Whirlwind Road
If you've been brave enough to drive down Dracula Drive, you're probably up for some more adventures. After all, we have several haunted roads in Connecticut that are worth a visit. Take precautions when you drive along Saw Mill City Road in Shelton, a winding road that's challenging in the best of times. When the sun goes down, however, it becomes downright frightening. Drive carefully as mischievous spirits are said to leap out of nowhere in an attempt to scare drivers. Hell Hollow Road in Voluntown naturally conjures dark images and for good reason. It's said to be haunted by the tortured soul of Maude, who was murdered as a young girl.  Whirlwind Road meanders through Wallingford, and it is home to the soul of a woman who is believed to have drowned many years ago. You may see her when you're on the road, soaking wet and standing on the side of the road, only for her to disappear as you pass her.
What are some other haunted places in Connecticut?
Other haunted places in Connecticut include:
Tarrywile Park
Hearthstone Castle
Union Cemetery
You probably don't have to travel too far, no matter where you live, to stumble upon some of the most haunted places in Connecticut. A hike through Tarrywile Park in Danbury, for example, is the perfect way to spend a few hours. One of the park's highlights is the abandoned Hearthstone Castle. It's said to be incredibly haunted with orbs glowing in the windows. Some have even reported shady figures darting about. Don't be too surprised if you get hit by a stick either. The souls who remain in the castle apparently don't like being disturbed, and as a result, lob sticks at passing hikers. If you really want to increase your chance of experiencing the paranormal, make your way to Union Cemetery, the most haunted cemetery in Connecticut. The White Lady, a woman murdered after killing her husband, roams the cemetery grounds. You might also see some of the animal spirits that wander around.
Related Articles
Explore Connecticut
Featured Addresses

Velvet Street, Velvet St, Trumbull, CT, USA