This Singing Beach In Connecticut Needs To Be Experienced To Be Believed
Connecticut's shoreline has wonderful beaches from one end to the other. There are spots for strolling, swimming, lounging, and more. All are worthy of a visit, but some are definitely more unique than others. Perhaps the most captivating is a small singing beach on Long Island Sound. You read that correctly: there's a singing beach in Connecticut.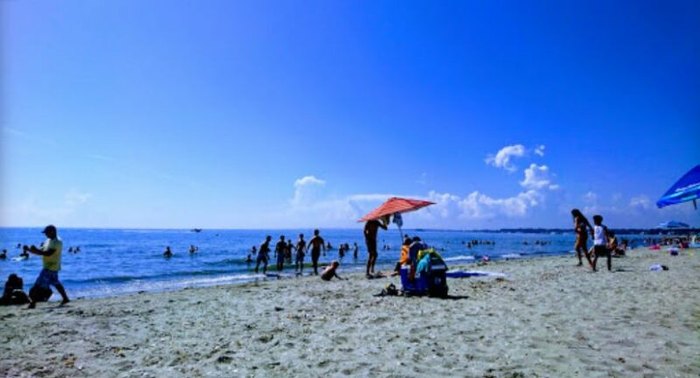 Learn more about this awesome state park by visiting the Connecticut DEEP website.
Have you ever heard the shells sing at Hammonasset Beach? If you're searching for some shoreline for hiking this season, check out these beach hikes that will change the way you see the coast!
Address: 1288 Boston Post Road, Madison, Connecticut, 06443
OnlyInYourState may earn compensation through affiliate links in this article.
Address: 1288 Boston Post Rd, Madison, CT 06443, USA
Singing Beach in Connecticut
February 28, 2021
What is there to do at Hammonasset Beach State Park in Connecticut?
Considering that there are over two miles of shoreline at Hammonasset Beach State Park, there is so much to do that you'll want to consider more than just a day trip. Choose from an array of activities like camping, saltwater fishing, swimming, walking trails, and so much more. If camping is the name of your game, the park offers more than 550 campsites for your leisurely pleasure. If you're hoping to go swimming, definitely make sure to check out the most recent beach rules and swimming regulations.
What are the best beaches in Connecticut?
There are a lot of beaches to choose from in the beautiful Constitution state! Some of the most popular beaches include Ocean Beach park, in New London, Hammonasset Beach State Park, along the Long Island Sound, and Calf Pasture beach, in Norwalk. In total, though, there are 23 beaches in Connecticut, so we're more than certain that should those three not quite be your style, one of the others definitely will! Looking for less-crowded, littler-known beaches in Connecticut? Check this article out for ideas!
What is a unique beach in Connecticut?
We would argue that every beach in Connecticut is special in its own way, but there's a portion of the beach at Hammonasset Beach State Park that literally "sings"! From the observation deck at Meigs Point, you'll overlook the special part of the beach. Thanks to thousands of tiny seashells littered all over the beach, when the water rushes over them, they make an incredibly satisfying (and strangely peaceful) rattling sound. It's truly beautiful and it's an experience that you won't find at many other beaches in the country!