Everyone In Connecticut Should See What's Inside The Gates Of This Abandoned Zoo
Over time, many of Connecticut's once popular locations have been slowly reclaimed by nature. Abandoned and left to decay, there are intriguing ruins spread all over the state. Shade Swamp Sanctuary is one such place. Just yards away from the highly traveled Route 6 in Farmington are the remnants of an abandoned zoo in Connecticut.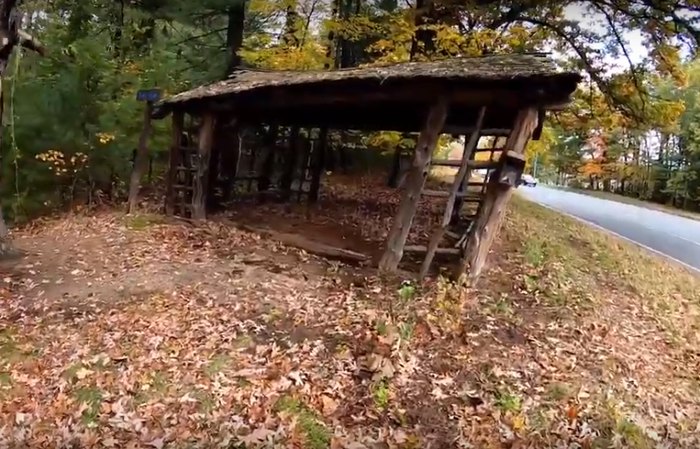 Check out this cool video created by YouTube user, Jonathan Ference to see more footage from inside the abandoned zoo and the trail that leads there.
Have you ever visited the Shade Swamp Sanctuary? Did you even know this abandoned zoo in Connecticut existed?
The Nutmeg State has other unique abandoned places. One intriguing spot is this tiny stone village.
Address: Shade Swamp, Farmington, CT 06032, USA
abandoned zoo in connecticut
September 30, 2021
What are some haunted places in Connecticut?
Perhaps it's due to our lengthy history (we were one of the original colonies, after all!), but Connecticut has quite a few rumored hauntings. Many of our older buildings are rumored to contain ghosts and ghouls of years past. The Sterling Opera House is perhaps the only haunted opera house in the country. It's got a resident ghost named Andy. The opera house is closed to the public, but it's been checked out by paranormal investigators and many have confirmed supernatural occurrences there.
What are some abandoned place in Connecticut?
From mental hospitals to abandoned zoos, we've got all kinds of forgotten places in Connecticut. We've even got Holy Land, an abandoned Bible-themed theme park! Pleasure Beach is an abandoned beach that's here. Check out these five ruins in Connecticut. Norwich State Hospital is one abandoned mental hospital that is rumored to have quite a few remaining spirits on the property. And the Sterling Opera House, which we mentioned above as being haunted, is not open to the public, but has been closed for many years.
What are some active zoos in Connecticut?
Check out these nine animal attractions in Connecticut! Mystic Aquarium is one of the most popular aquariums in the region. Beardsley Zoo is Connecticut's only AZA-accredited zoo, but we have plenty of smaller animal refuges like the wonderful Ray of Light Farm. And don't forget our cat cafes! Mew Haven in New Haven is an absolute delight. Action Wildlife in Goshen is an absolute gem of a drive-thru safari that features over 350 animals!
Address: Shade Swamp, Farmington, CT 06032, USA