This Abandoned Amusement Park Turned Beach In Connecticut Will Blow You Away
The Constitution State has plenty of beaches, but we can promise there's none quite like this one. This abandoned amusement park in Connecticut was reopened just a few years ago. It's undoubtedly got the craziest history of any beach around! You'll definitely want to visit this place and see how much it's changed for yourself. You truly won't believe its transformation.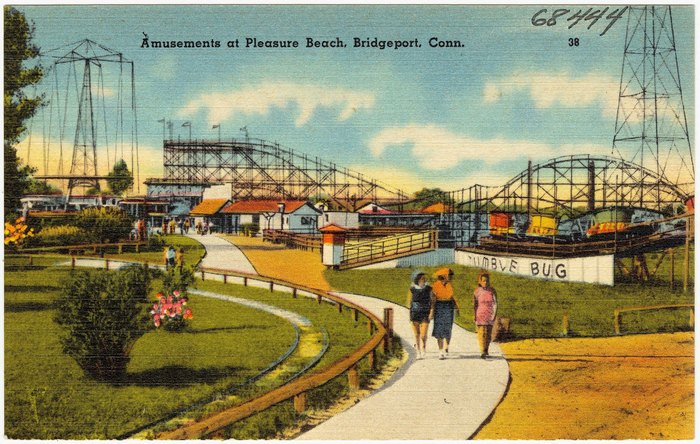 If you enjoyed reading about this abandoned amusement park in Connecticut, check out these little-known beaches for even more sandy spots to discover!
Address: Pleasure Beach, Waterford, CT 06385, USA
Abandoned Amusement Park in Connecticut
September 30, 2021
What are some abandoned places in Connecticut?
Like many states, Connecticut has a ton of old mental hospitals that have been abandoned and are quite creepy. The treatment of the mentally ill has changed so much in recent decades that these places are mostly obsolete. We've got a whole road trip planned for you of abandoned places in Connecticut, check it out. This will take you to some of the spookiest places in the state, including an abandoned amusement park, Holyland!
Are there any haunted places in Connecticut?
There are plenty of places that are supposedly haunted in Connecticut. Gungywamp is a mysterious archaeological ruin that's not fully understood. Many people report feeling extreme sadness in certain areas, and it is thought that spirits of ancient people may remain there. Check out these other haunted spots in Connecticut…if you dare!
What are some creepy cemeteries in Connecticut?
We've got tons of creepy cemeteries in Connecticut! Most graveyards are a bit spooky: after all, they're where the dead lie. But some have a particular creepiness about them that isn't always found. One that we are particularly fond of is Gunntown Cemetery, which is said to be haunted. Famous paranormal investigators have checked it out and claimed there's all kinds of spooky activity there.
Address: Pleasure Beach, Waterford, CT 06385, USA