The Ultimate Pizza Pilgrimage Through Connecticut Makes For One Delicious Adventure
Pizza is one of the world's most loved foods, and it seems like everywhere prepares it a different way. New York-style pizza is thin crust, wide slices, perfect for folding. Chicago-style pizza serves it thick-crusted, with the tomato sauce on top. And pizza in Connecticut is served up New Haven-style… a thin, dry dough that's been coal-fired, with a charred and chewy crust and a few melting cheeses. (It's also called apizza, and it was invented in New Haven.) While every pizza restaurant in Connecticut doesn't serve New Haven-style pizza, it is what the state is known for. If there's one food that's deserving of a road trip, it's pizza. The variety of preparation methods and different styles make it the perfect food to try at multiple restaurants. Check out this great pizza road trip in Connecticut: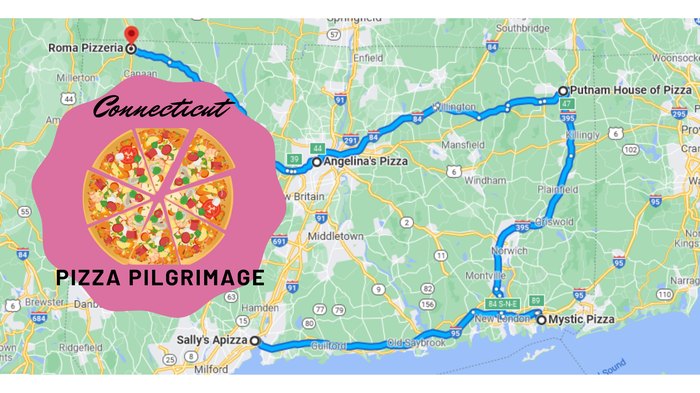 All right, who's hungry now?!
Did we miss your favorite pizza restaurant in Connecticut? Share your suggestions in the comments!
OnlyInYourState may earn compensation through affiliate links in this article.