Get Ready To Bundle Up, The Farmers Almanac is Predicting Freezing Cold Temperatures This Winter In Colorado
Fall in Colorado is a beautiful time. Many of us look forward to autumn each year: pumpkin spice everything, cozy sweaters, s'mores by the fire, fall foliage… it's all such a delight! But after fall comes winter, and that tends to have mixed feelings amongst Coloradoans. If you're a fan of warm weather, we've got some bad news to share with you. According to the Farmers' Almanac winter weather forecast for Colorado, the winter 2022-2023 predictions are pretty bleak. Brace yourself, Colorado, for winter is coming. If you trust the Farmers' Almanac, it's going to be a cold one.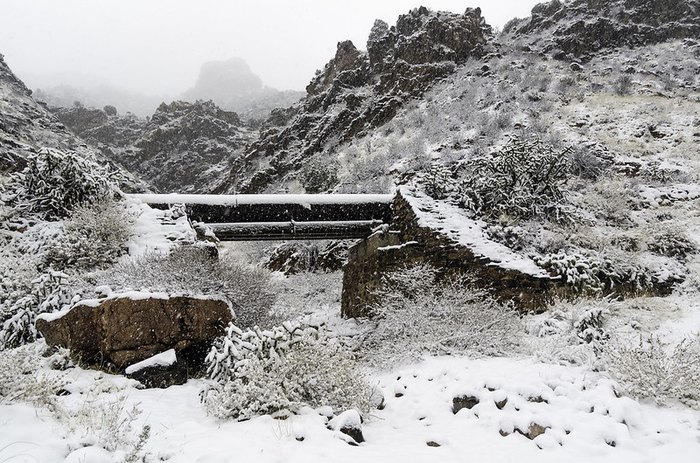 Are you a believer in the Farmers' Almanac winter weather forecast, or do you prefer more scientific methods of weather prediction, like those used by the National Weather Service? Interestingly, their winter weather forecast for Colorado differs greatly from the Farmers' Almanac, as they are expecting a warm winter. Share your thoughts in the comments!
Winter in Colorado
August 26, 2022
What are some good activities for winter in Colorado?
Winter sports are a great past time in the Boulder State. Whether you love skiing, snowshoeing, snowboarding, or something a little more passive like snow tubing, there's something for everyone here. Many people put their hiking gear away when the warm weather ends, but there's no reason to do that! We've got some phenomenal winter hikes in Colorado that are just perfect for even the coldest of days.
What are the best winter day trips in Colorado?
Don't miss out on Winter Park! This town is picture-perfect for winter, as evidenced by its frigid name. There are great places for skiing, snowshoeing, ski biking, tubing, and more. It's a beautiful place year-round and is quickly making a name for itself as a summer destination, but all the opportunities for winter sports make it great to visit when the temperatures are low.
What are the best ski resorts in Colorado?
There are virtually limitless things to enjoy at ski resorts in Colorado, which is one of the reasons they draw so many visitors to our great state each winter. We love Howelson Hill, which is actually the oldest ski resort in the state, having been founded way back in 1914.