Posted in Denver
January 19, 2018
This Iconic Restaurant In Denver Just Might Serve The Best Pancakes In The Entire World
What is the one restaurant that people in Denver are more than willing to roll out of bed and sleep walk to, just to hold their place in the (sometimes quite long) line? If you've ever experienced the food at Snooze, than you know that it's totally worth it. The atmosphere is lively, the people are friendly, and the food is irresistible. All of their breakfast offerings are to die for, but nothing tops the pancakes at Snooze. Well, if we're being literal here, it actually is those ingredients that "top" their pancakes that really put them in a league of their own.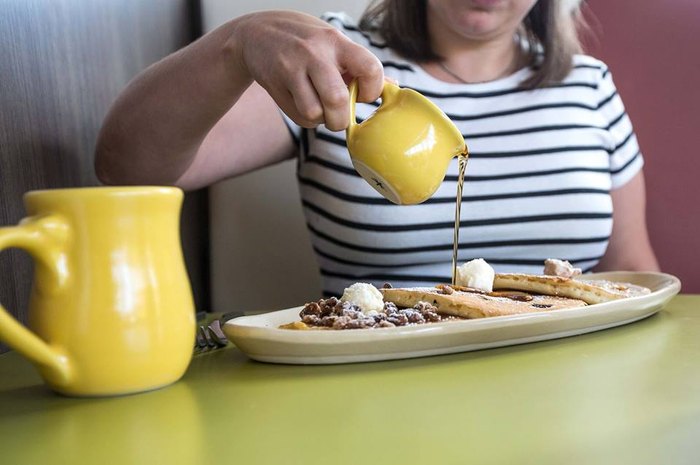 For more details, check out their website. But beware, your mouth might start to water as soon as you start looking over the menu.
Have you experienced the "sweet utopia" that is the pancakes at Snooze? Please share your favorites in the comments below.
Are you all about brunch, but want to mix it up a bit? Check out The Denver Brunch Bus That Will Make Your Weekend Awesome.
OnlyInYourState may earn compensation through affiliate links in this article.
Address: 2262 Larimer St., Denver, CO 80205