Here Are The 10 Most Dangerous Places In Colorado After Dark
We in Colorado are lucky, as we live in not only a gorgeous state, but a fairly safe one as well. However, no matter your whereabouts, there is always reason to be cautious, especially when it comes to these particular places that are the most dangerous cities in Colorado after dark. Of course, this doesn't mean that they aren't lovely in and of themselves – again, the crime rates even in these places are mostly lower than the national average – but it's still a good thing to know: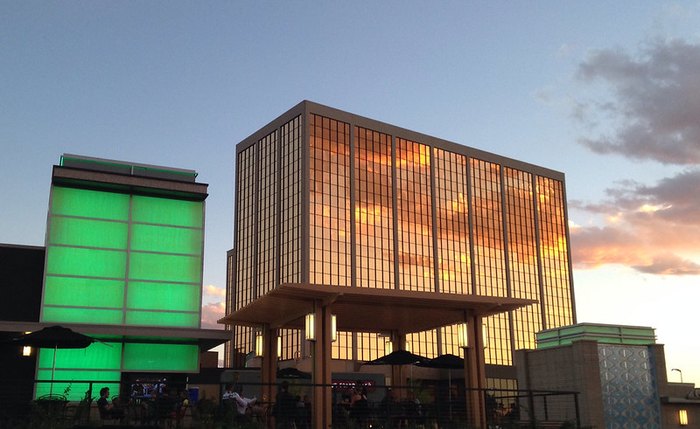 Interested in the methods behind the numbers of the places to avoid in Colorado? Check out the official RoadSnacks website for their list of the most dangerous cities in Colorado, which we used as a reference for this article. YOu may also wish to know the safest cities in Colorado.
For more fascinating statistics, check out These 8 Towns Have The Highest Divorce Rate In Colorado.
OnlyInYourState may earn compensation through affiliate links in this article.
Most Dangerous Places in Colorado
November 11, 2021
What are the biggest (and smallest) cities in Colorado?  
According to ColoradoDemographics.com, the largest cities in Colorado include Denver, with over 715,000 people, Colorado Springs, with more than 478,000 people, Aurora, with just over 386,000 people, Fort Collins, with just under 170,000 people, and Lakewood, with a bit over 155,000 people. Colorado is a beautiful place that's quite sought-after in terms of places folks would like to live, and we can see why. Overall, it's a safe place to raise a family with, even in much of the smaller towns. Some of the smallest towns and cities in Colorado include places like Garfield, Hidden Lake, Towner, and Bonanza, all of which are home to less than 30 people, and Alma, Woody Creek, and Rico, all with less than 300 people. Other smaller cities include Breckenridge, Estes Park, and many others. There are more small towns than big ones in this little state. Want to get out and enjoy this safe, peaceful state? You might want to consider embarking upon one of these awesome Colorado road trips we came up with.  
What are some interesting crime statistics in Colorado?  
Colorado is a safer place to live than most places in the United States; despite rising crime rates in recent years (as of the time of this writing), it's still below average when compared to most other places. Overall, the violent crime rate per 1,000 residents is 3.81, and the property crime rate per 1,000 residents is 25.91. One's chances of becoming a victim of a violent crime in Colorado are 1 in 263. Of the violent crimes reported in Colorado, the murder rate per 1,000 residents is just 0.04, and assaults per 1,000 residents sits at 2.46. Meanwhile, the average for the rest of the country is a murder rate of 0.05 per 1,000 residents and an assault rate of 2.50 per 1,000 people. One's odds of becoming a victim of property crime in Colorado, however, are quite a bit higher, with one having a 1 in 39 chance.