A Remote Restaurant In Arkansas, Cliff House Inn Will Take You A Million Miles Away From Everything
When we think of restaurants that have the ability to transport diners a million miles away from it all, the very first restaurant that comes to mind is the exquisite Cliff House Inn, a remote restaurant in Arkansas. Set in a breathtaking portion of the Ozarks, this restaurant has a view of the Arkansas Grand Canyon that is truly transformative. So if you're tired of the hustle and bustle, you can feast your eyes, feed your body, and restore your peace at this incredible Arkansas restaurant.
Cliff House Inn is located just south of the town of Jasper. You can find directions here.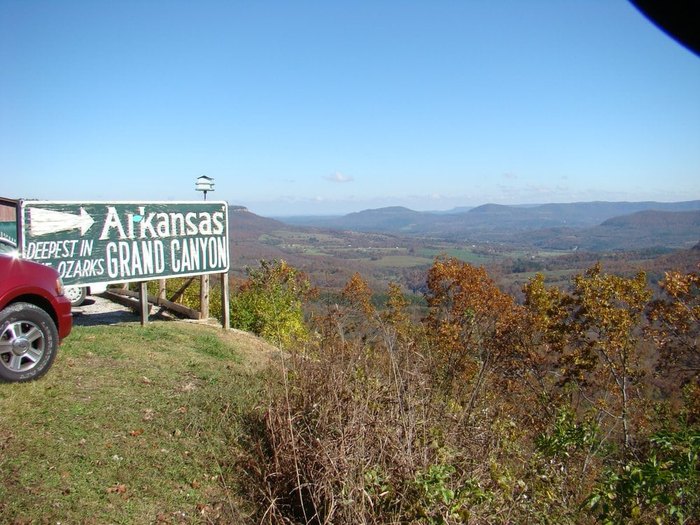 To learn more about the Arkansas Grand Canyon, click here. To learn more about Cliff House Inn, visit their website here.
If you're looking for awesome restaurants surrounded by natural beauty, check out these waterfront eateries.
Address: Cliff House Inn, 6 Arkansas 7 6 miles south of Jasper on Hwy, 7, Jasper, AR 72641, USA
remote restaurant in Arkansas
July 05, 2020
What are the most highly rated restaurants in Arkansas?
Arkansas is chock-full of incredible restaurants peppered all around the state. If you're looking for some of the best tacos in Arkansas, you can't go wrong with a visit to Taco Mama in Hot Springs. This highly rated restaurant offers several traditional Mexican dishes you'll love. For some of the best BBQ in the state, head over to Sims BBQ in  little Rock, where they've been a local favorite since 1937.
Where can I find the best pizza in Arkansas?
Arkansas may not be known for its pizza, but that doesn't mean we don't know how to serve a delicious slice. If your preference is wood fired pizza, ZAZA in Little Rock features delicious Napoli-style pizza, gelato, and more. For authentic New York-style pizza, Deluca's Pizzeria Napoletana in Hot Springs serves some of the best pizza in Arkansas, although if you happen to be closer to Little Rock, Iriana's Pizza is a downtown Little Rock favorite for a New-York slice. But for the best Chicago-style pizza in Arkansas, head over to Gusano's in Fayetteville.
What are the best hole-in-the-wall restaurants in Arkansas?
It's often said that you shouldn't judge a book by its cover, and that's true for restaurants, too. Some of the best meals you'll ever eat are tucked away behind unassuming exteriors. For a no-frills, all flavor diner experience, pay a visit to Strouds Diner in Mayflower, Arkansas. If you're craving tamales, Rhoda's Famous Hot Tamales in Lake Village is worth a road trip from any corner of the state. And for some of the best BBQ in Arkansas, McClard's BBQ in Hot Springs may not look like much from the outside, but this timeless treasure has been around since 1928 serving some of the best ribs you'll ever eat.
Address: Cliff House Inn, 6 Arkansas 7 6 miles south of Jasper on Hwy, 7, Jasper, AR 72641, USA