The 10 Best Backroads In Arkansas For A Long Scenic Drive
Sometimes the best way to get some peace of mind is to take a long, tranquil drive through the countryside. The new highways that have been built have had an interesting impact on some of those roads we thought of as big-time highways when we were kids. Moving the traffic to shiny new roads, like I-49, for example, has left the old highways relatively empty. That's good news for those of us who love driving because a back road no longer has to mean the possibility of a rough-going dirt road. These days we can take the ten highways below and find just the perfect road to drive away our troubles as we enjoy some of the most scenic drives in Arkansas.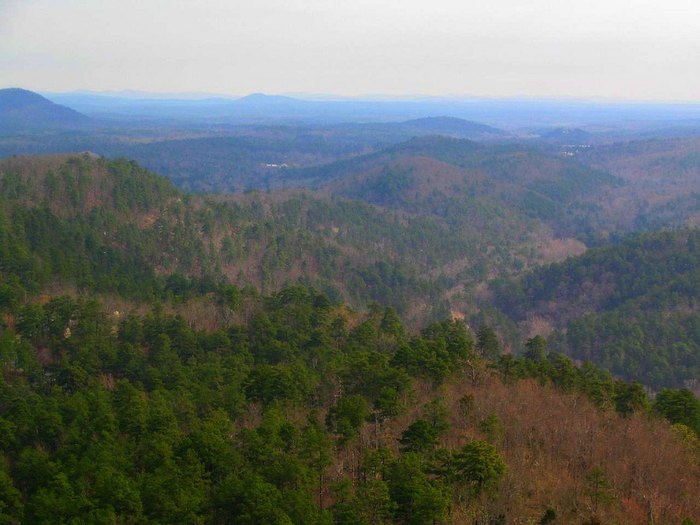 These scenic drives in Arkansas are an enjoyable way to explore our great state. What are the go-to stretches of road that you travel when you simply want to take your time enjoying the beauty of Arkansas? Share one or two with a comment.
For one more lonely road filled with epic views, check out the Road to Nowhere in Arkansas. You might also want to check out these absolutely serene places in Arkansas. One of the best ways to do so is to rent an RV and take a road trip.
OnlyInYourState may earn compensation through affiliate links in this article.
More to Explore
Explore backroads near you in Arkansas
What are some scenic country roads in Arkansas?
Whether you pick an official scenic byway or just meander through random back roads in Arkansas, there are so many wonderful places to enjoy a drive. Here are some scenic country roads in Arkansas that you can enjoy when you need to get away from the city:
The Jasper Disaster: The name sounds ominous but this scenic road in Arkansas flows through some of the prettiest areas of the state. What is nice about this drive is that it is a 60-mile loop so you can book a nice rental and make it a weekend getaway. It has plenty of twists and turns which makes it fun for sports cars and motorcycles alike. Two of the scenic areas you'll pass through and wind around are the Ozark Mountains and the Buffalo National River.
Two Mountain Scenic Drive: If you love scenic mountain views this 50-mile jaunt is just about perfect. Not only will you follow alongside the Ozark Mountains but you'll wind around the White River. A stop at the Hell Creek Natural Area to enjoy cave exploring and interesting rock formations is a must if you need a little hike to stretch your legs.
Highway 155: Mount Nebo State Park is the prime focal point of this peaceful drive in Arkansas. It is another winding road with panoramic views of the Arkansas River Valley and Lake Dardanelle. The park has many scenic overlooks you can stop at to enjoy the incredible landscape. It is especially nice when the sun sets over the valley.
No matter when you travel or where you travel, these quiet scenic roads in Arkansas give you a relaxing way to enjoy more of our great state.
Related Articles