This Waterfall Swimming Hole In Arkansas Is Perfect For A Summer Day
In addition to being what we consider the best swimming hole in Arkansas, Natural Dam is also one of the easiest waterfalls in Arkansas to reach by car — really, absolutely no hiking is required. You can simply drive up and park next to this natural wonder. And after you get out of your car, you can dive right in. (Actually, please don't dive. It's not safe for diving.) But you can simply walk a few steps to wet your ankles beneath the falls and climb just a little piece of trail to find an awesome swimming hole above the falls.
The dam is so perfect it looks man-made, but it's actually a natural feature of the Boston Mountain region of the Ozarks. It's almost 200 feet wide and spans the entire width of Mountain Fork Creek. You could spend the whole day there, swimming, wading, taking pictures, or picnicking. In short, you should climb into your car and drive there immediately after you finish reading this article. Actually, it's pretty popular, so maybe try a morning or a weekday. You can find directions via this Google Map.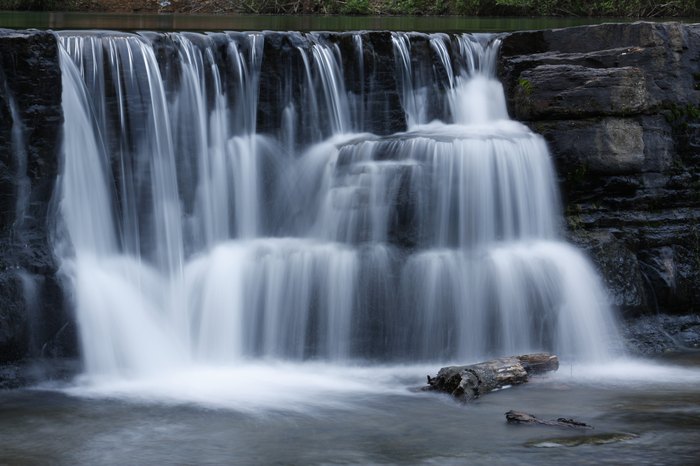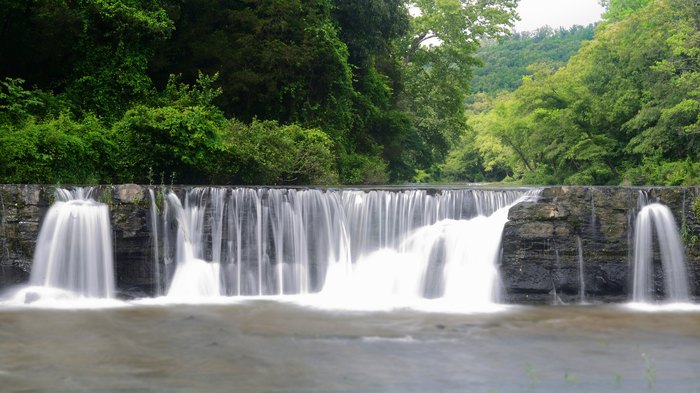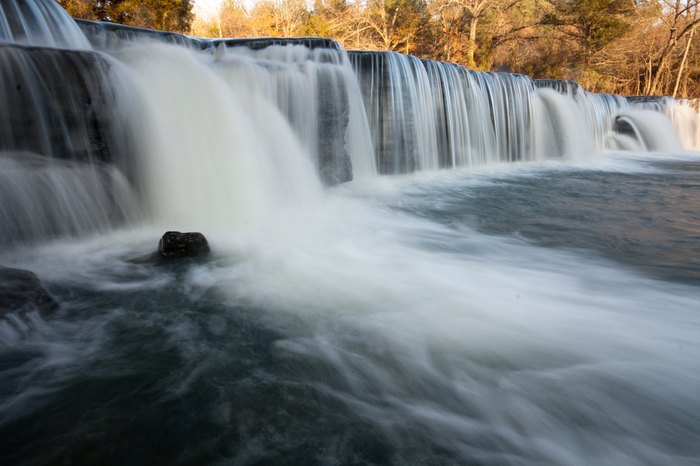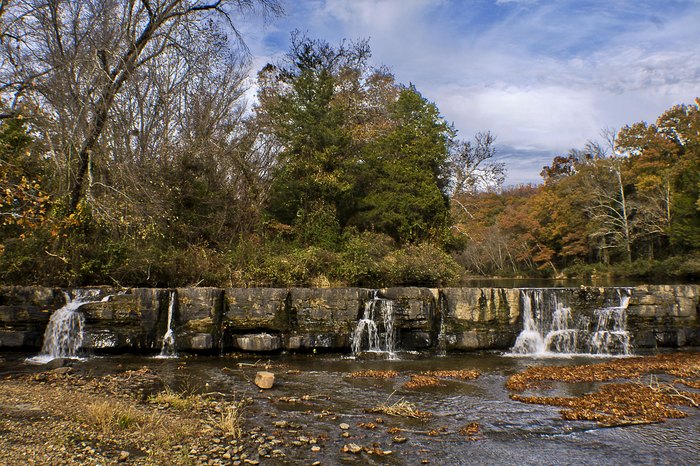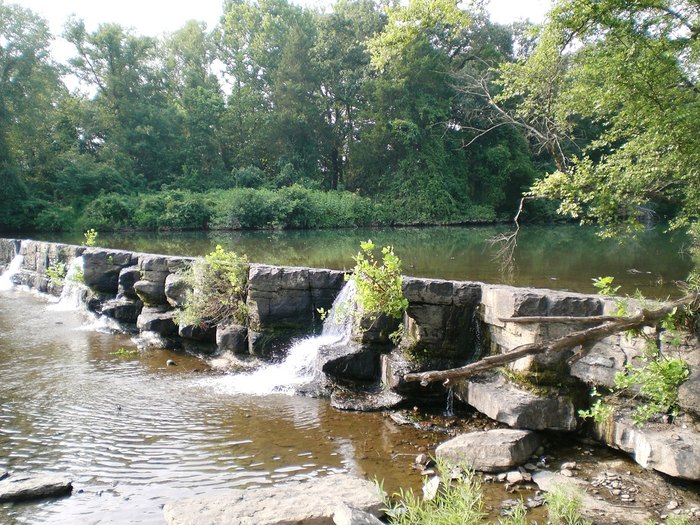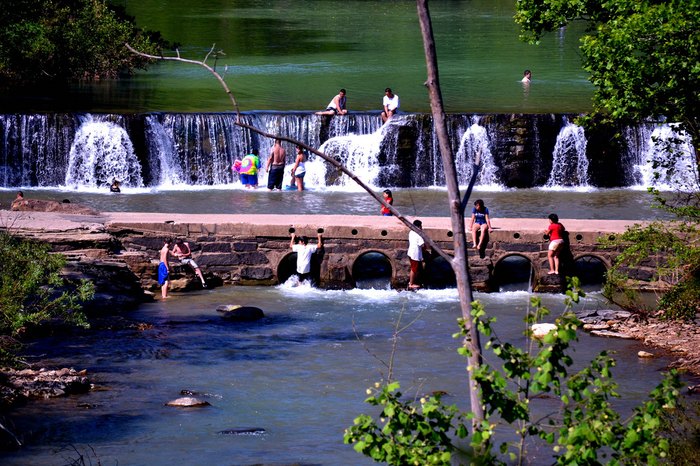 The Natural State is such a beautiful place — some might say it's a natural beauty. Home to over 200 waterfalls, there are so many natural pools for enjoying on a hot summer's day in Arkansas! And guess what? Natural Dam is just one waterfall swimming hole in Arkansas — there are many, many more! If you are looking for more of the best swimming holes in Arkansas — waterfall swimming holes *and* also classic swimming holes — this list was made just for you.
OnlyInYourState may earn compensation through affiliate links in this article.
Address: Natural Dam, AR 72948, USA
Best swimming hole in Arkansas
July 03, 2022
What are some other natural swimming holes in Arkansas?
If you enjoyed taking a dip in Natural Dam Falls, you'll want to check out Half Bushel Swimming Hole, which you'll find tucked away in the small town of Subiaco, Arkansas. Perfectly secluded and surrounded by the scenic beauty of the Natural State, it's one hidden gem you'll want to seek out, especially during the hot days of summer. This swimming hole is located at the base of 40-foot to 50-foot cliffs, which provides a picture-perfect backdrop for a refreshing dip ... and some natural shade too! Clear-blue, glistening water is another hallmark of Half Bushel Swimming Hole, a secluded swimming hole in Arkansas that's sure to become your new favorite spot!
What's so special about Natural Dam Falls?
Unlike the other 200+ waterfalls in Arkansas, Natural Dam Falls is a man-made marvel. However, that doesn't make this 200-foot fall any less astounding. In fact, the falls (typically referred to as "Natural Dam") are known as Arkansas' Little Niagara, and are an impressive sight to see! This easy-access waterfall can be reached sans trails, but the area features other scenic treks with boulders to climb and gorgeous scenery that are worth exploring. Fishing is also popular in the upper portion of Mountain Fork Creek. This is a picture-perfect place to spend a summer day in Arkansas!