These 20 Hidden Gems Around Arkansas Are Quite Attractive
The Crater of Diamonds isn't the only place in Arkansas where you can find a real gem and make great memories. The rest of the Natural State offers places and locations that aren't as frequented as other popular and well-known attractions in the state, but the quality of these quaint locales make up for being diamonds in the rough. Here are some of our favorite hidden gems in Arkansas that you should add to your bucket list this year.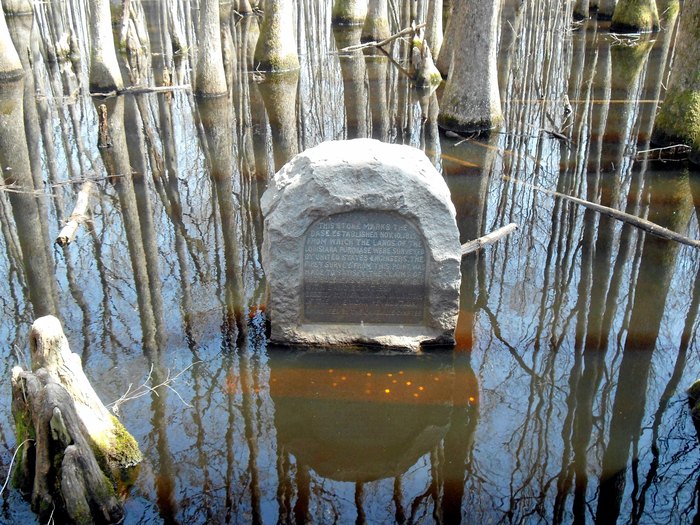 What are your favorite hidden gems in Arkansas? If you're traveling through Arkansas or if you're fortunate enough to live around here, get out and find some more gorgeous places across the Natural State! Also, feel free to tell us any other hidden gems that should be included in our list in the comment section below!
OnlyInYourState may earn compensation through affiliate links in this article.
Address: Blackton, AR 72069, USA
Address: Beech St, Texarkana, AR 71854, USA
Address: Blytheville, AR 72315, USA
Address: Sugar Creek, Bella Vista, AR, USA
Address: Bard Springs, Forest Service Road 38, Umpire, AR 71971, USA
Address: Crowley's Ridge State Park, 2092 AR-168 North, Paragould, AR 72450, USA
Address: Toltec Mounds, Arkansas 72142, USA
Address: Fayetteville, AR, USA
Address: 100 W Race Ave, Searcy, AR 72143, USA
Address: Mirror Lake, Arkansas 72560, USA
Address: Fort Smith, AR, USA
Address: Blytheville, AR 72315, USA
hidden gems in Arkansas
June 21, 2020
What underrated places in Arkansas should I visit?
While there are plenty of popular attractions you should visit in Arkansas, sometimes the most interesting of places can be found off the beaten path. Located in Little Rock, Wildwood Park for the Arts is a beautiful botanical garden and center for the arts that's free to the public and filled with 150 acres of natural and artistic wonder. If you're in Eureka Springs, take a Downtown Underground Tour where you'll see what's left of the downtown tunnel system once used by prohibitionists and bank robbers.
What are the weirdest places in Arkansas?
From the historical to the haunted, Arkansas really does offer something for everyone. When you're wanting to check out Arkansas' wacky side, be sure to check out some of the weirdest places in Arkansas including Quigley's Castle in Eureka Springs, the Popeye Statue in Alma, and the Billy Bass Adoption Center in the Flying Fish Restaurant in Little Rock's River Market. Of course, you can't talk about the wacky side of Arkansas without mentioning the Monster Mart, a funky little convenience store in Fouke centered around the legend of the Body Creek Monster.
What places in Arkansas should I see before I die?
While everyone's list will vary, there are several places in Arkansas that everyone should see before they die. Some of the most popular attractions in Arkansas include Hot Springs National Park in the Ouachita Mountains, Mammoth Spring State Park in Mammoth Spring, and Crater of Diamonds State Park in southwestern Arkansas. History lovers will especially enjoy visiting the Arkansas Air Museum in Fayetteville, Crystal Bridges Museum of American Art in Bentonville, and the William J. Clinton Presidential Library and Museum in Little Rock, Arkansas.