You're An 80s Arkansas Kid If You Remember These 10 Things
Let's face it, thirty-somethings and slightly-past-forties…everybody's advancing in age. This is not necessarily a bad thing as long as you maintain your health and happiness, of course. However, how is your memory doing? We look at our sharp-minded parents or grandparents and marvel at the things they can remember from their "good old days"…and now that the 80s are becoming less embarrassing and more embraced by the younger generation, what can we Arkansas natives share from that magical time?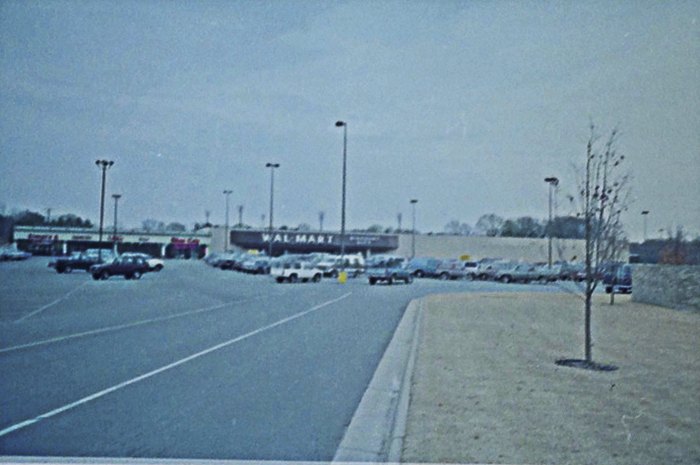 6. "Whoa Nellie, Bozo!"
Some of our earliest Saturday morning memories involve watching Bozo the Clown on Channel 4 before the usual cartoons came on. Even kids of the 60s and 70s remember watching Bozo's antics, and we of the 80s childhood era appreciate our parents sitting us down to watch what Bozo was up to while we enjoyed our morning bowl of Froot Loops (or Cheerios with a lot of sugar added)!
5. The Grand Opening of Wild River Country
Summers and swimming parties before Wild River Country were all right – you had your choice of Arkansas lakes to visit and if you were a Little Rock native there was always War Memorial Pool – but then came Wild River Country. The hype surrounding the Natural State's first big water park was amazing; the commercials made it all seem like a utopia for water-loving kids. The grand opening didn't disappoint, either. Arkansas summer seasons in the 80s included at least one trip to Wild River Country. The park was always packed, something was always going on, and North Little Rock finally had the family tourist attraction it needed.
4. Radio Days: KKYK, Zoo 98 and Crazy Craig O'Neill
Before Central Arkansas had B98.5 on the radio, there was Zoo 98 and its hot rivalry with fellow Top 40 Little Rock powerhouse KKYK 103.7 FM. Of course, you had Magic 105 for the real rockers, but everybody loved listening to Crazy Craig O'Neill and his prank calls and general nuttiness on the radio in those days whether he was on KKYK or on Zoo 98. Before Craig O'Neill became the television news anchor he is known and loved as today, he was one of Arkansas's best known radio DJs and also did local commercials and guest spots on local television programming.
3. Radio Days: KSSN 96 and Bob Robbins in the Morning
One of the most recognized voices in the state of Arkansas, Bob Robbins is known and loved by many, many Natural State natives. If you rode the bus to school in the mornings back in the 80s and the driver was cool enough to turn on the radio, Bob's friendly voice would make the ride a little easier and you'd feel slightly more comfortable about having to face the day ahead. Along with Craig O'Neill, Bob Robbins is considered a legend and practically an Arkansas institution. Thanks to Bob for being one of those familiar and friendly radio voices for those of us who grew up listening to KSSN!
2. The Channel 2 Nightly Sign-Off
Back before cable saved us all from boredom, kids of the 80s would watch television as long as we were allowed. If we could get away with it, we'd stay up long enough to see the station sign off. Back then it was kind of a bragging right to know you'd stayed up later than the television station – these days stations run 24/7! One sign-off every Arkansas kid from the 80s will remember is the AETN (better known as Channel 2) sign off, featuring the ever moving Arkansas anthem "You Run Deep In Me".
1. The Absolute Coolness of Channel 16
Where CBS, NBC, and ABC cornered the Saturday morning market in the 80s, Little Rock had the quirky and fun independent station KLRT, and kids absolutely depended on Channel 16 for after school television (Thundercats, ya'll! Thundercats!) and other cool MTV-style programming and syndicated shows that were different from the other three channels we watched – unless you were rich enough to have cable or shifty enough to pirate it. Even the commercials on Channel 16 were awesome. We loved that dancing red TV mascot the station used. That dancing red TV would likely win in a fight with that WB singing frog. For extra throwback points…any Little Rock natives remember Channel 38's programming?
Arkansas natives who grew up in the 80s – sound out! There are so many good (and not so good) memories from back in those days. What would our kids think about the things we liked back then? Are we really so different from this technology-obsessed generation, anyway? What were your favorite TV networks and radio stations? Leave a comment with your thoughts!
OnlyInYourState may earn compensation through affiliate links in this article.