10 Abandoned Places In Arkansas That Are Being Reclaimed By Nature
There are certain parts of Arkansas that have more history than even some of the local residents may realize. These locations across the Natural State have been left without a population, whether tourist or residential, and now are at the mercy of Mother Nature. Take a look at these 10 abandoned places in Arkansas.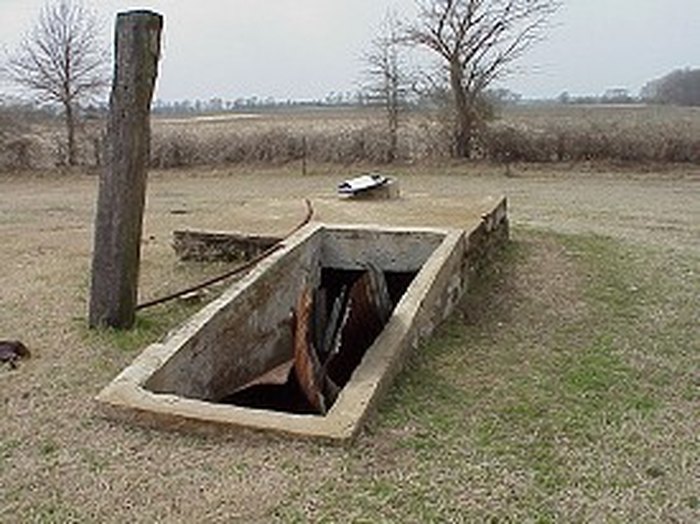 Numerous locations across Arkansas have been taken back by nature's elements, but the deterioration of a single building or house is nowhere near the scale of these places in the Natural State that have been left behind by everyone and everything except history. For more abandoned adventures, take this road trip to Arkansas' most eerie ghost towns.
OnlyInYourState may earn compensation through affiliate links in this article.
More to Explore
abandoned places in Arkansas
Are there any haunted castles in Arkansas?
Castles are hard to come by here in Arkansas, but how about a medieval fortress? The Ozark Medieval Fortress is one of the most fascinating abandoned places in Arkansas, and we'll leave it up to you to decide if it's haunted or not. Located in the tiny town of Lead Hill, the grandiose project was the brainchild of archaeologist Michel Guylot, who wanted to build this castle only using techniques and tools from 13-century European castle builders. The project was slated to take 20 years, but construction stopped about 10 years in due to a lack of funds. Today, the ruins remain frozen in time, one of the most unique abandoned places in Arkansas. 
Can I visit any abandoned places in Arkansas?
Many abandoned places in Arkansas are off-limits to the public, and for good reason. Since these places have been abandoned for so long, the structural integrity is questionable and not only is it very dangerous, but trespassing is illegal, so you always want to check for signs before visiting any abandoned place. One abandoned site you can visit is found along the Villines Homestead Trail near Ponca. Along the trail, you'll come across the abandoned homestead of James Villines. There are several informational signs around the site so you can learn more about the former residents. 
Are there any haunted restaurants in Arkansas?
All of that exploring is bound to work up an appetite and one of the most delicious restaurants in the state just so happens to be one of the most haunted restaurants in Arkansas, and that's the Four Quarter Bar in North Little Rock. While the restaurant has only been open since 2016, the building dates back to the early 1900s and both staff and guests have had so many crazy, inexplicable experiences here that it's led many to believe the building is haunted by spirits from the past. 
Related Articles
Explore Arkansas